Please note: Account set up must be complete.
Cloning a service is useful when wanting a template to build a new service or a duplicate of the original service.

Using the left navigation menu, go to >
Setup
>
Services >
press the
'
...
' button > Clone

Please note: Multiple bookings service can be cloned including the schedules added.

Doing this will create a new service with all settings replicated apart from its visibility to the public and name has "clone" in it.

To change its visibility go to General tab > View advanced settings and deselect "Invisible Online".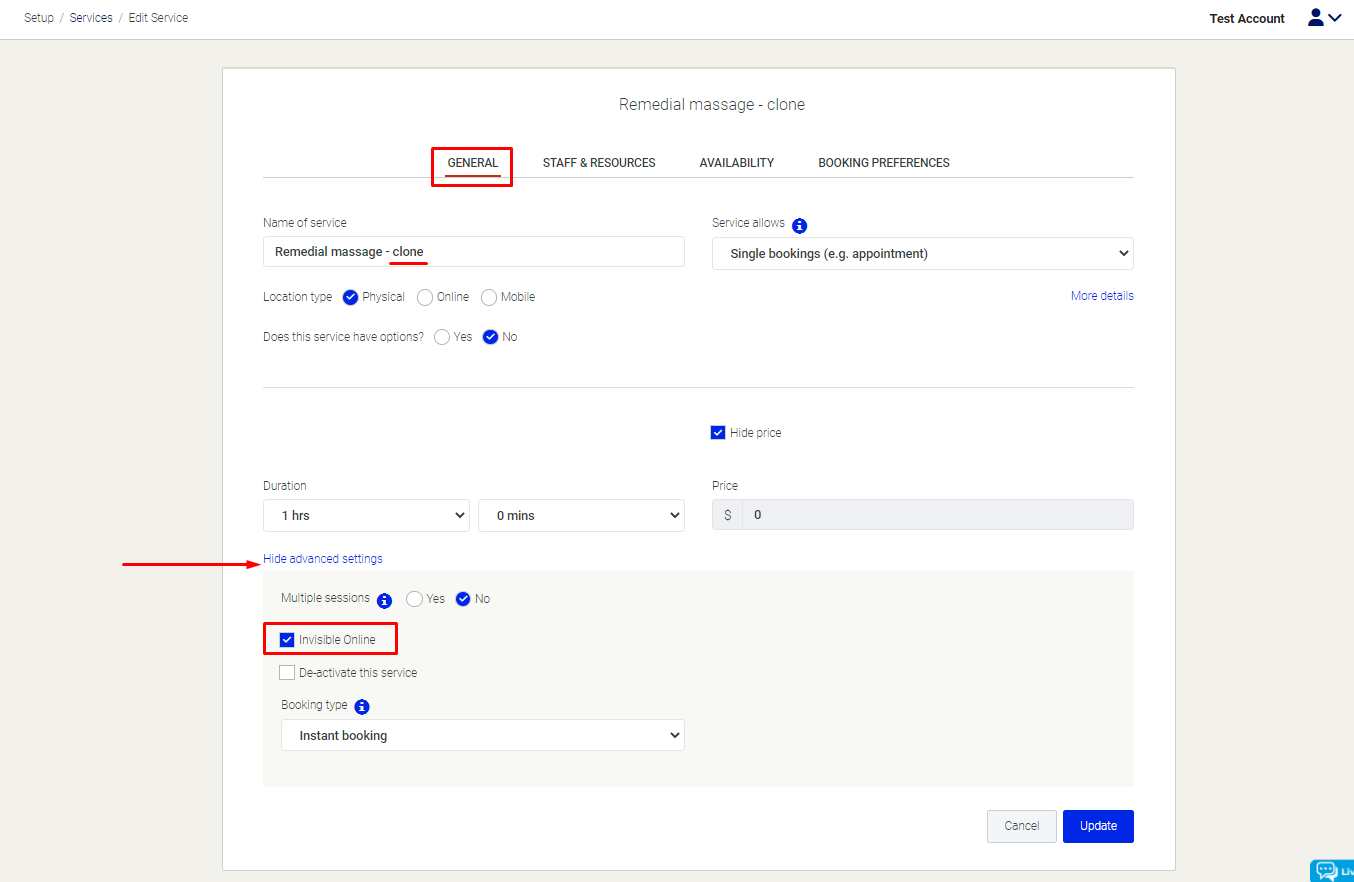 Need assistance? Our dedicated support staff are here to help you.
To create a support ticket,
click here
.
Live chat: Start a live chat with our customer support team by clicking on the '?' button in the lower right corner.