How to add a custom message to the booking confirmation email
A additional messages or reminders can be sent to the customer within the booking confirmation email when a booking is made.
Using the left navigation menu, go to >
Setup
>
Services
> press the '
...
' button >
Edit
>
Booking Preferences
tab.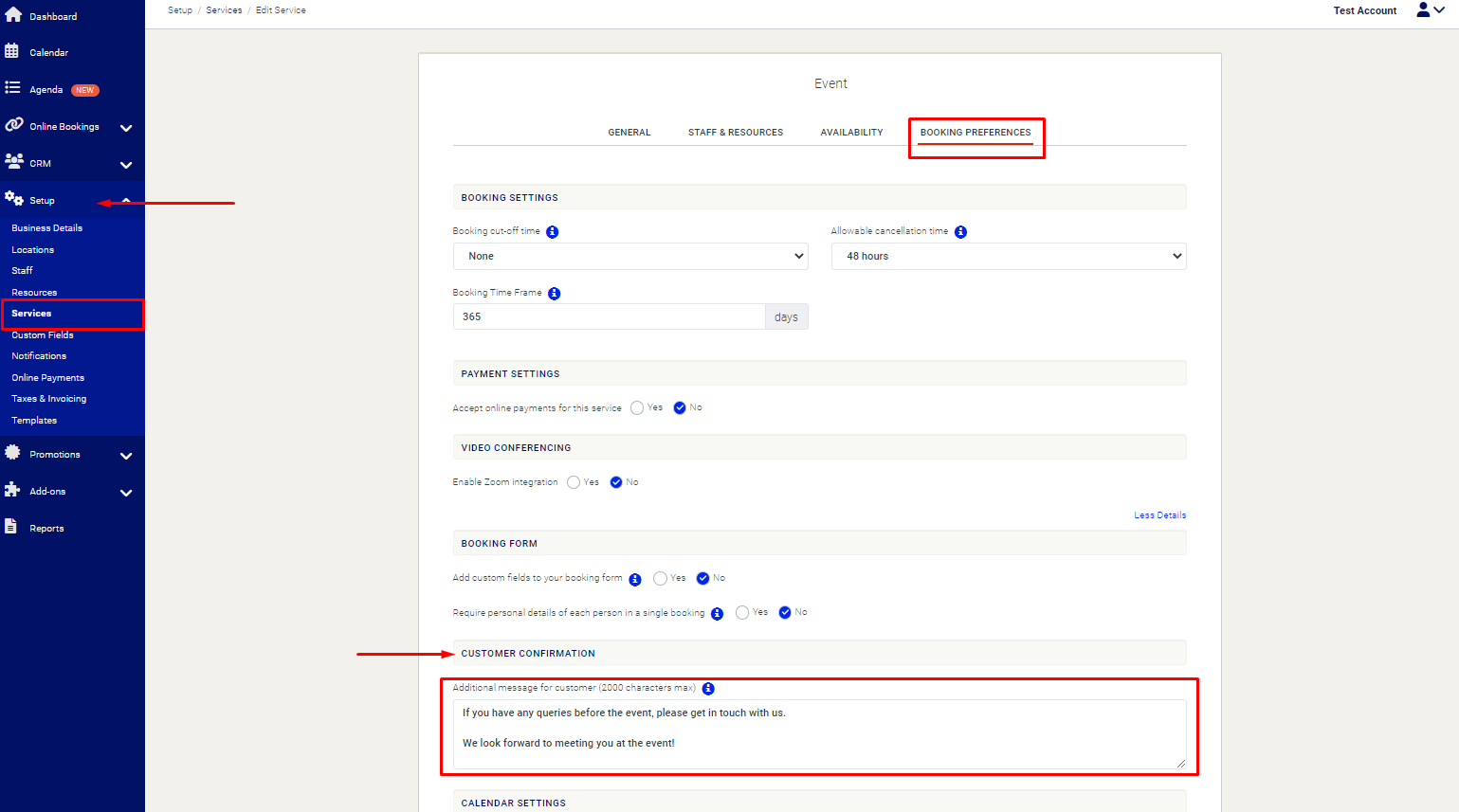 Please make sure to hit Update to save any changes made.
The image below is an example of how the custom message will display on a booking confirmation to customers.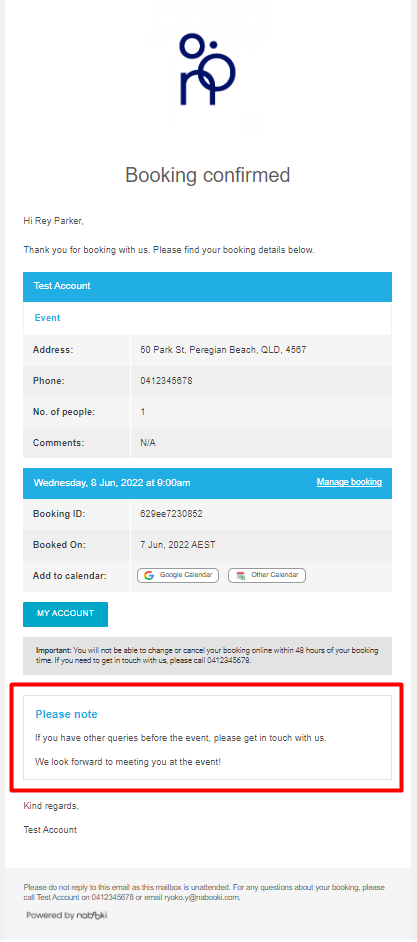 Need assistance? Our dedicated support staff are here to help you.
To create a support ticket,
click here
.
Live chat: Start a live chat with our customer support team by clicking on the '?' button in the lower right corner.
Related Articles

How to add a service

Each business is different and nabooki is built with the flexibility to meet a wide variety of requirements across the service industry. This article will cover a basic service setup which is great for first time users and most business operations. ...

How to add custom fields

The default data collected from your customers at the time of booking is their first name, last name, email address and mobile phone number. This data is collected and stored in your CRM for easy reference, reporting and marketing purposes. Custom ...

How to include a Zoom link in the booking confirmation email

Please note: Account set-up must be complete, the service that is to have the zoom link in the confirmation email must be set up and zoom must already be integrated. Including the zoom link in the booking confirmation email allow the user to join the ...

View, download, edit, email & print invoice

View invoice To view an invoice, click View invoice button on the booking ticket by selecting the booking event in your Calendar. You will see the View invoice button on a booking ticket page once an invoice is raised manually or if it was a prepaid ...

How to change or cancel a booking

Modifying or cancelling a booking is an often occurrence that when done can be set to notify or not notify the customer. You can alter a booking by either navigating through the Calendar or by searching by name, mobile or booking id in the search ...