How to allow customers select the staff member providing the service

Please note: Set up must be complete and the service must already be set up. The staff that is wanted to be given to the user to choose must already be created within staff.
Allowing your customers to select a particular staff member is a great way to provide better quality service and build a relationship with your customers.


Using the left navigation menu, go to >
Setup
>
Services
>
press the '
...
' button >
Edit
>
Staff & Resources


Assign the staff members that can be selected for the service and your customers will be presented with a list of staff names that are available at the desired time of booking.


Uncheck the checkbox "
Staff names not visible to customers
".


The title of the staff member can be selected by clicking the drop-down menu.

Additionally, the number of staff for this service can be changed if a service requires more than one.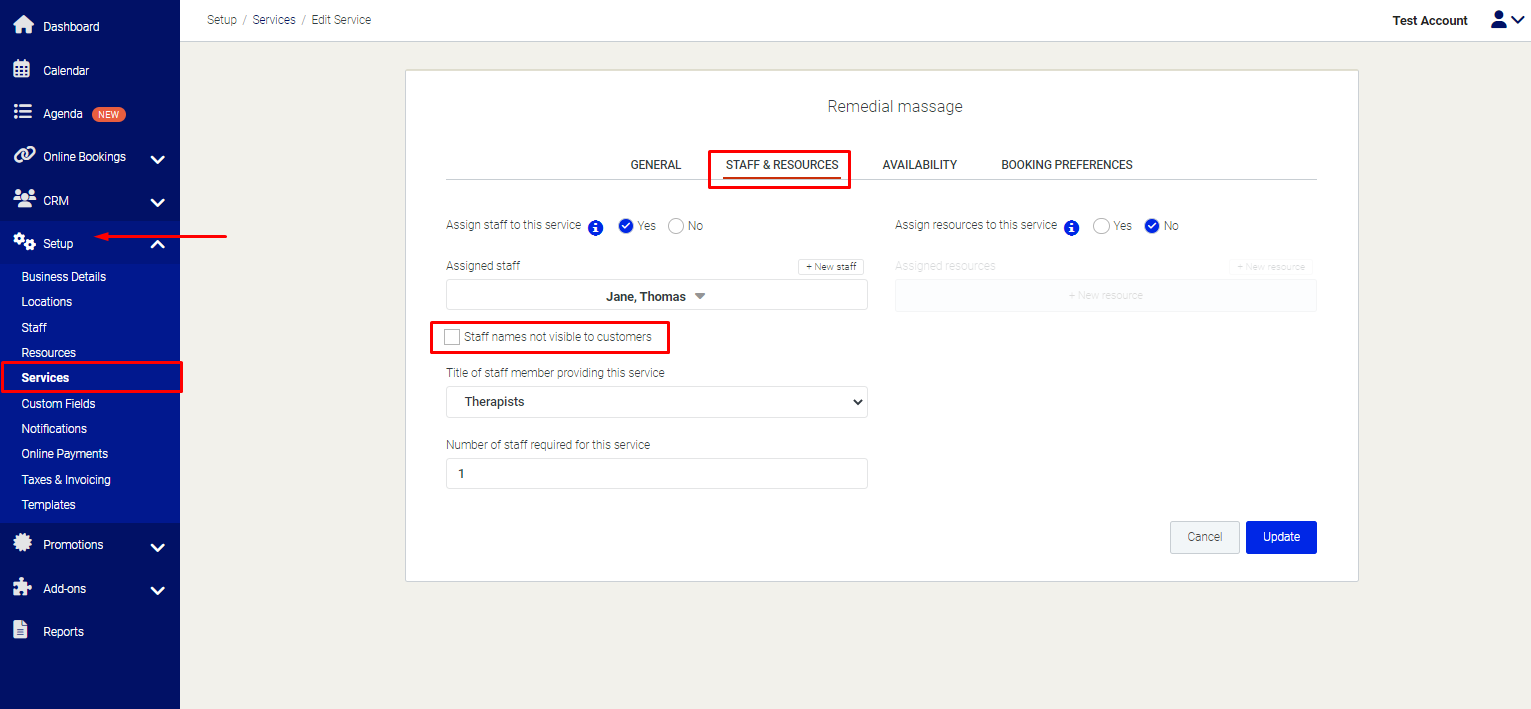 Please ensure to hit Update to save changes made.

The below image is how it looks like on the booking widget: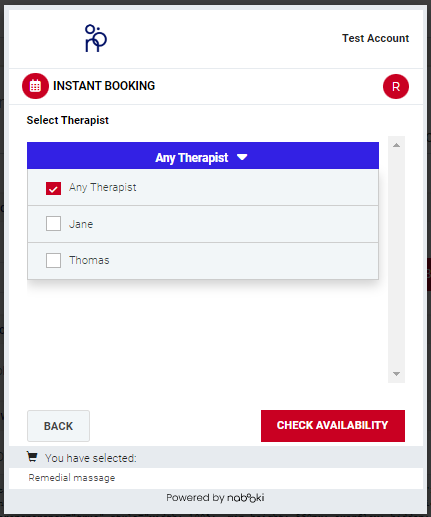 Need assistance? Our dedicated support staff are here to help you.
To create a support ticket,
click here
.
Live chat: Start a live chat with our customer support team by clicking on the '?' button in the lower right corner.
Related Articles

How to add a service

Each business is different and nabooki is built with the flexibility to meet a wide variety of requirements across the service industry. This article will cover a basic service setup which is great for first time users and most business operations. ...

How to cancel a service if a staff member is unable to work

For a scheduled class, using the left navigation menu, go to the service in your Calendar and click the red rubbish bin icon. This will delete the session and notify all participants of the cancellation. You can also close the event to prevent ...

Advanced settings in creating service

Click here for the main article - How to add a service. This article will cover advanced setup features for businesses requiring further customization to suit their business needs. Adding options Each service can have options if needed. Adding ...

How to set up staff

Setting up staff is a crucial aspect of operating the booking system. Adding staff will enable these members to receive online bookings and you will be able to manage staff capacity efficiently by having visibility to their bookings. Adding an email ...

How to change between viewing all bookings or bookings for an individual staff member

Depending on your business setup, you are given a number of ways to view the calendar. Staff/Resource Individual View (default view) Multiple locations: When you have more than one location, you can manage all of your bookings in one Calendar, ...