Checking-in customers is useful for keeping track of clients who have attended a scheduled event or session.


Please note that setup must be complete to be able to continue with this article.
How to configure Check-in

You will need to configure the settings of each service that requires check-in by u
sing the left navigation menu, go to >
Setup
>
Services
​
> press the '
...
' button >
Edit
>
Booking Preferences
tab > scroll down and tick "
Yes"
for
Require Check-in.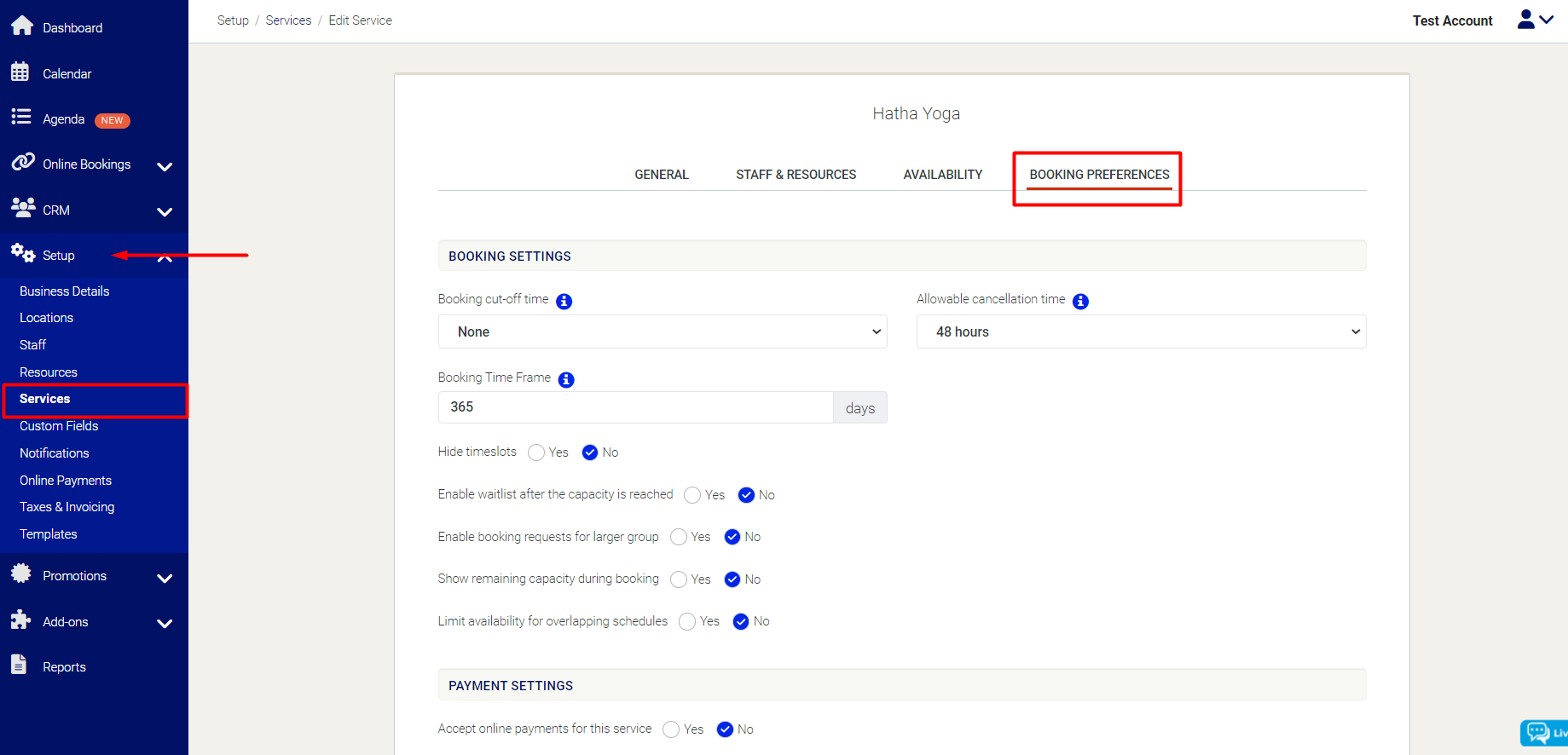 Once this setting has been enabled, bookings for the particular service will display with an option to check customers in.
Checking-in customers
Using the left navigation menu, go to
Calendar
> click the booking > a new window will display with list of customers who booked for that scheduled session with a '

'
check-in icon.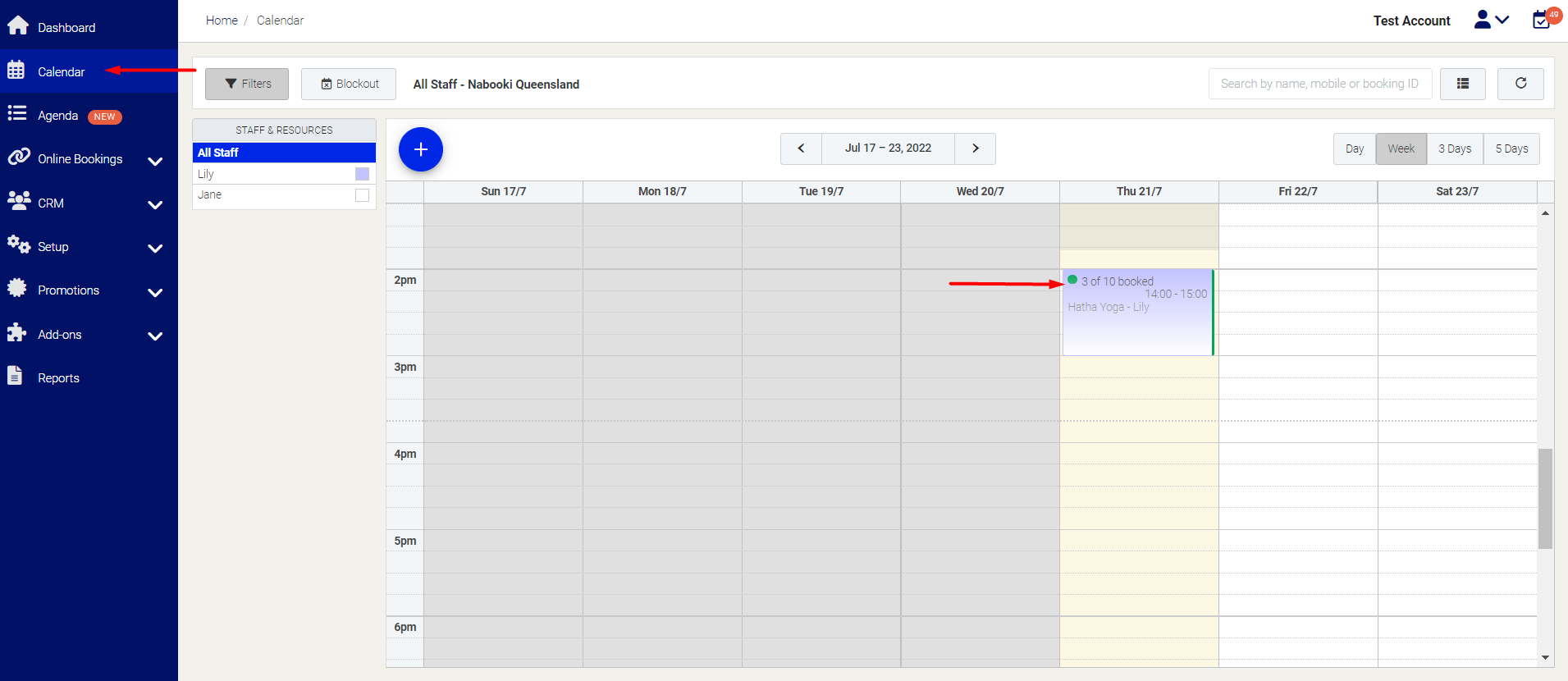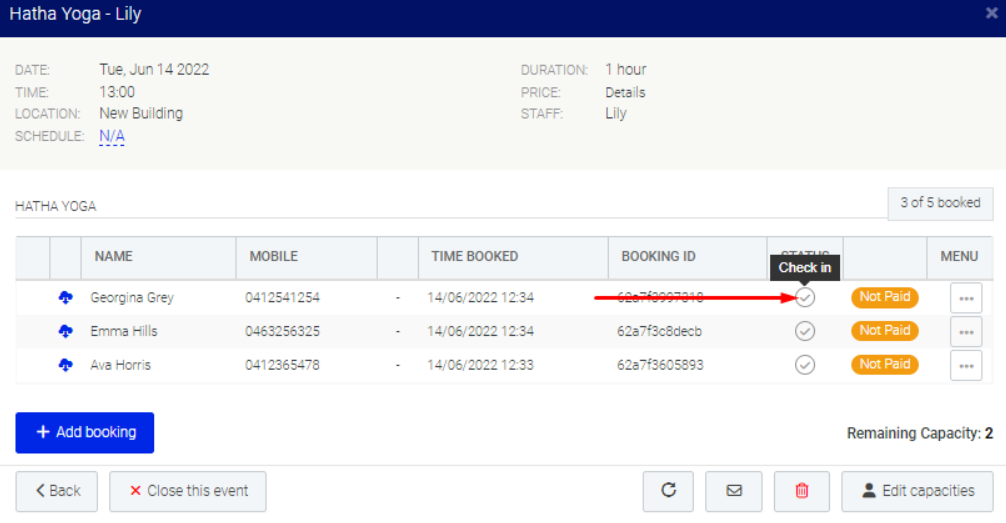 Alternatively, you can check-in customers by going directly to Dashboard > Activity tab > Upcoming/Past > Check-in button.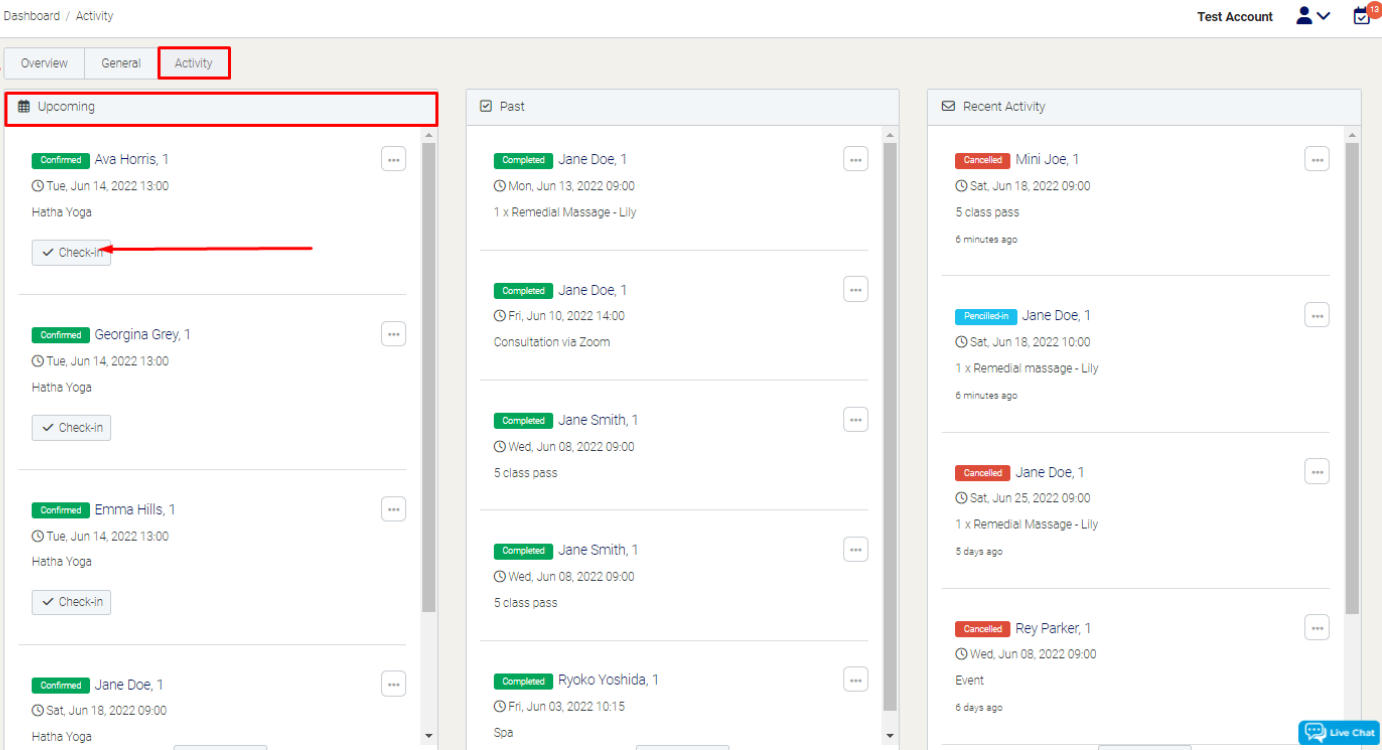 Please note: Check-in button will only display on the booking ticket if booking is an hour before the appointment or if booking is in the past.
Need assistance? Our dedicated support staff are here to help you.
To create a support ticket,
click here
.
Live chat: Start a live chat with our customer support team by clicking on the '?' button in the lower right corner.