How to delete or update customer details
If a customer requests that any of their details be updated, these changes can be made directly to their customer record.

Using the left navigation menu, go to > CRM > Customers > press the '...' button > search customer's name by name, email or mobile > press Edit to update customer record.

If a customer requests to be removed from your database, you can press Delete which will remove them from your list of customers.

For duplicate record, you can press Merge > on the search field, search for the customer's name you need to merge it to > press Merge.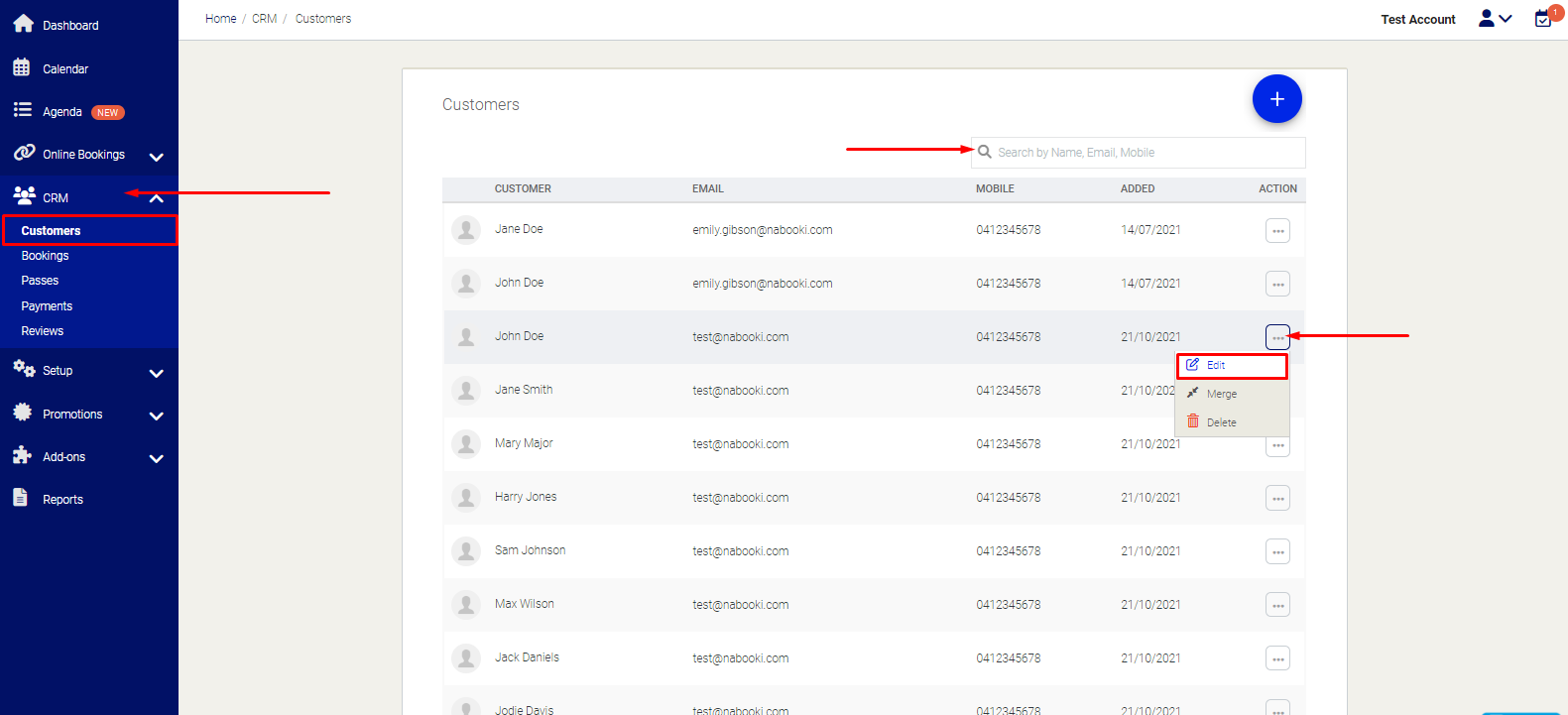 Under some circumstances, the right to erasure won't apply. In these circumstances, any identifiable information can be removed/redacted at our end to protect the customer's privacy, while keeping the integrity of your historical records intact.
If a customer requests to have their full details and history removed completely, then you can contact us directly.
Need assistance? Our dedicated support staff are here to help you.
To create a support ticket,
click here
.
Live chat: Start a live chat with our customer support team by clicking on the '?' button in the lower right corner.
Related Articles

How to update your payment details

Updating your payment details may be required if your card is expiring or if you're wanting another card to be charged instead. You can update your credit card details at any time in the Billing section. You can go to account profile by clicking ...

Business Details

The Business Details section includes information about your company's basics, including its name, type, logo, website, and any relevant links. Using the left navigation menu, go to > Setup > Business Details to update these information. Websites ...

How to export customer details

You can export a CSV, XLS or XML file containing all customer details such name, email, mobile, latest booking made on/for and total bookings as for any selected date range. Details of the booking report can be filtered depending on your need by ...

How to update note templates

Note Templates are designed for counselors and practitioners that require a form type of note after/while they provide their service. Nabooki offers a pre-added set of templates. However, you can still update or delete the unnecessary templates based ...

How to disable customer reviews

Feedback isn't always needed for businesses. This is why it can be disabled if necessary. There are two ways to disable customer feedback email: For all customers Using the left navigation menu, go to Setup > Notifications > Customer ...