How to disconnect your QuickBooks integration
To disconnect your QuickBooks, u

sing the left navigation menu, go to
Add-ons
>
QuickBooks
from the main menu and click the
'ON'
switch to toggle it to '
OFF'
or click
Click here to disconnect
.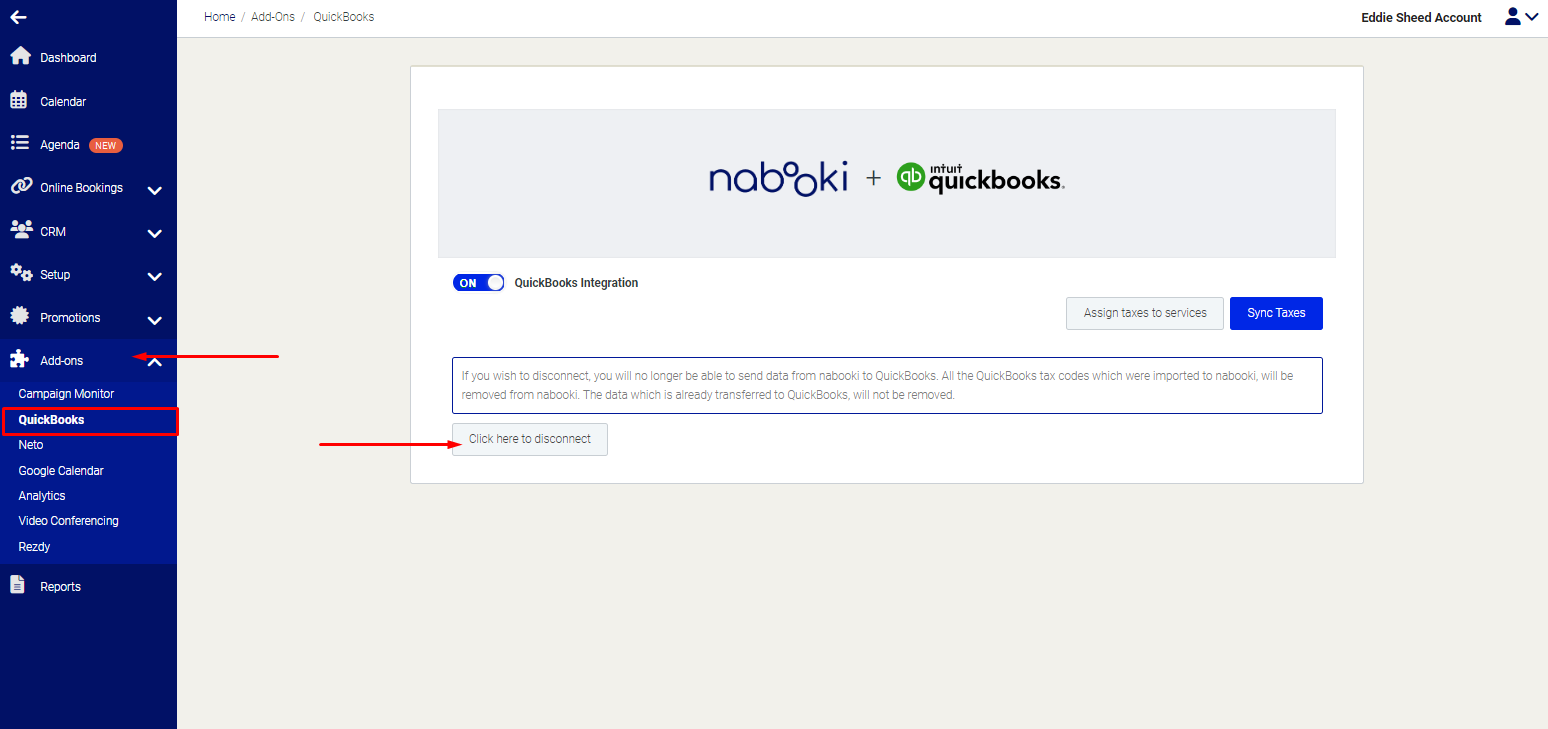 Confirm the disable action by clicking on
Disable
.
You will be taken back to
QuickBooks
page
where you can verify that the integration has been disabled.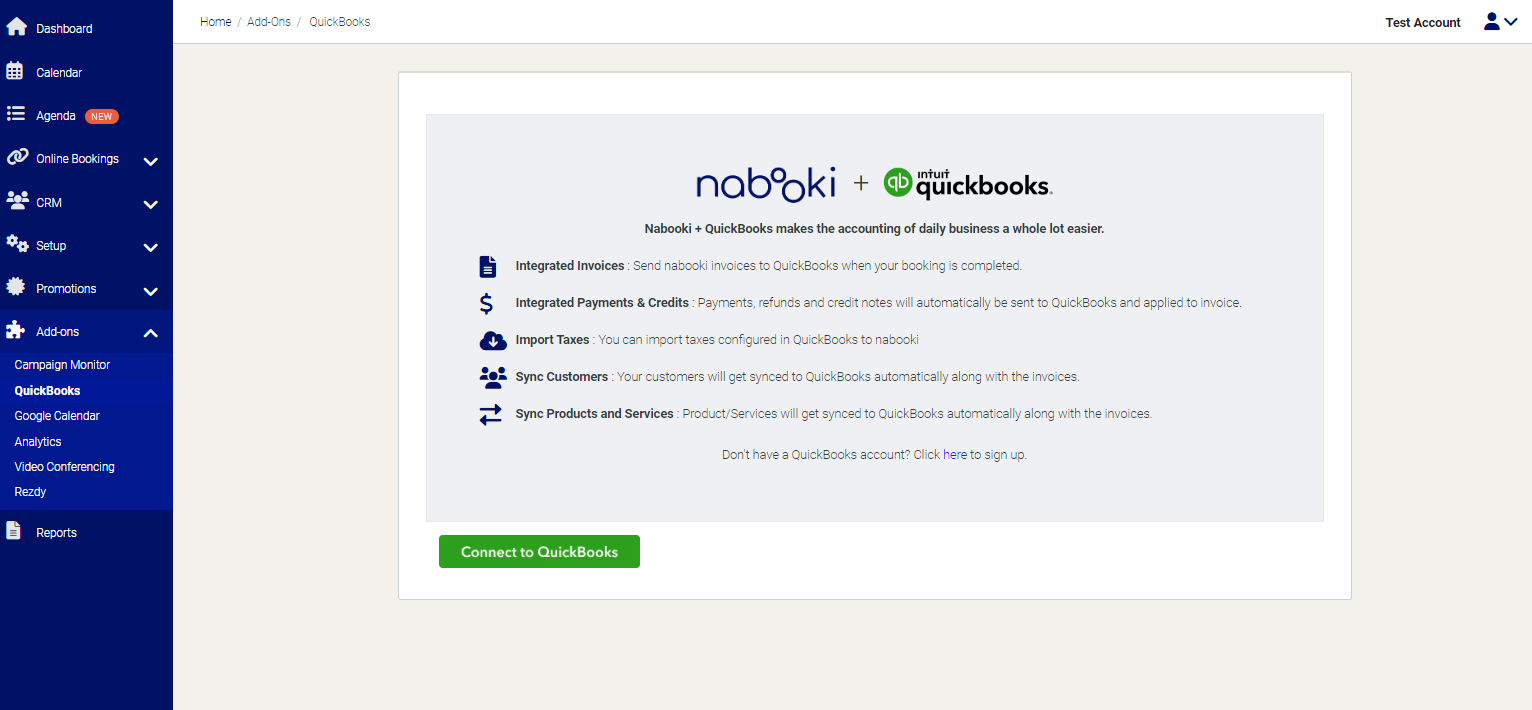 Please Note: Once disabled, you will no longer be able to send data from nabooki to QuickBooks. All the QuickBooks tax codes which were imported to nabooki, will be removed from nabooki. The data which is already transferred to QuickBooks, will not be removed.

If you reconnect your nabooki account with same QuickBooks account, QuickBooks tax codes will get imported and all previously transferred data can be accessed again.
Need assistance? Our dedicated support staff are here to help you.
To create a support ticket,
click here
.
Live chat: Start a live chat with our customer support team by clicking on the '?' button in the lower right corner.
Related Articles

How to connect your nabooki account with QuickBooks

Please note: Account set up must be complete To connect your nabooki account to QuickBooks, you need to have an account with QuickBooks Online. Don't have a QuickBooks account? Sign up! 1. Integrate nabooki with QuickBooks Online In nabooki, using ...

Sync invoices with QuickBooks

Automatic Sync When your nabooki account is connected to QuickBooks and QuickBooks tax code is assigned to your service(s), all future invoices will automatically sync to QuickBooks. If an invoice gets updated in nabooki, updates will be ...

How to make recurring bookings via Calendar

The recurring bookings feature is currently applicable for scheduled bookings only. It works on both regular and fine-tuned schedules, allowing you to add bookings in bulk with weekly or fortnightly recurrence. The system will automatically locate ...

How to uninstall Zoom video conferencing

Using the left navigation menu, go to > Add-ons > toggle the switch 'OFF' A success message will appear confirming your integration has been uninstalled. Related article: How to integrate Zoom video conferencing Contact Support Need assistance? Our ...

How to connect your account with Campaign Monitor

Please note: Account set up must be complete. Campaign Monitor provides businesses with professional email marketing campaigns to help grow their businesses. Nabooki has integration with Campaign Monitor allowing customer details to be exported ...