The Call to Action button encourages people to take an action that is important to your business. In this article we will show you how to add the booking tool to your Facebook Business page by utilising this button.
Log in to your business's Facebook page, then click on the ellipsis button (3 dots) shown and select "Add action button"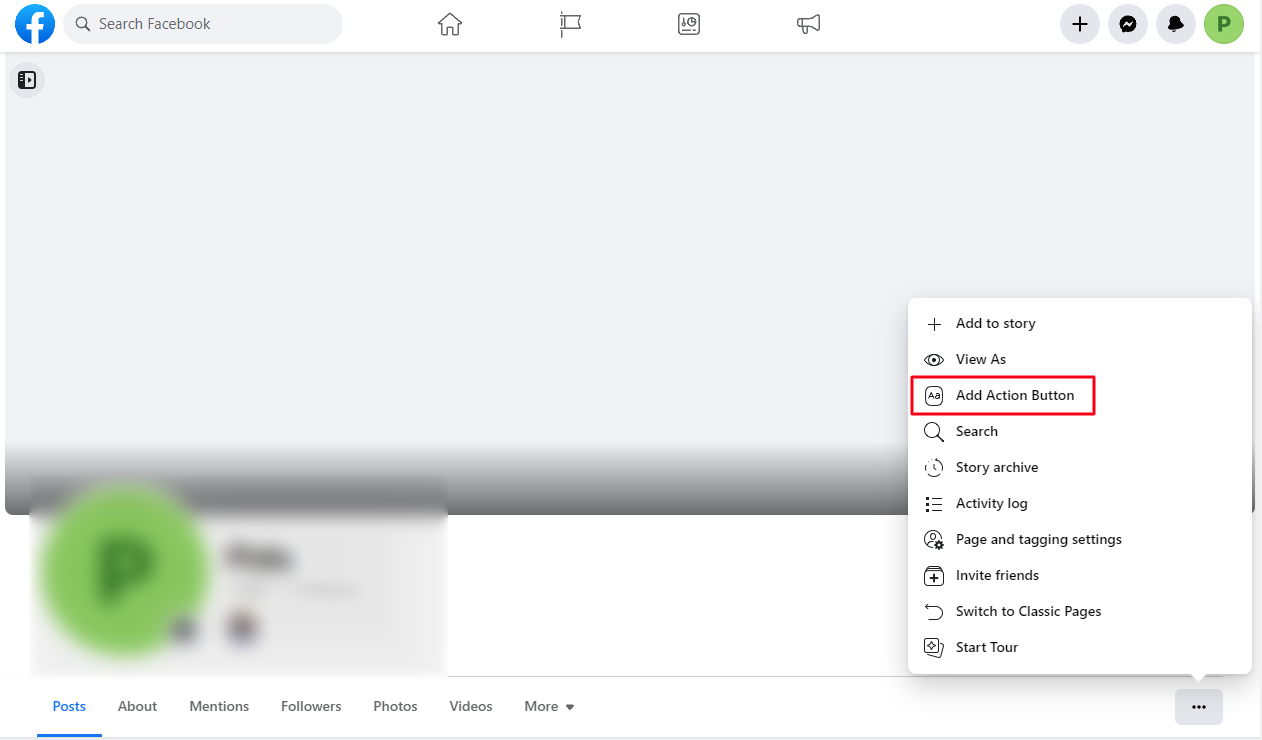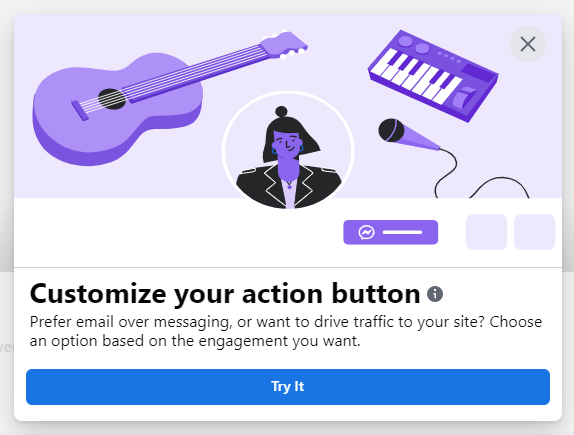 NOTE: Nabooki is not yet listed as a scheduling tool in the "Book Now" option. We are actively contacting Facebook/Meta to have this this option added and will advise of any updates.

Please select either "Get Tickets", "View Shop" or "Contact Us" depending on what you feel is most suitable for your business.
NB: in the screenshots below we will show you the "Get Tickets" option but you would follow the same process for "View Shop" or "Contact Us"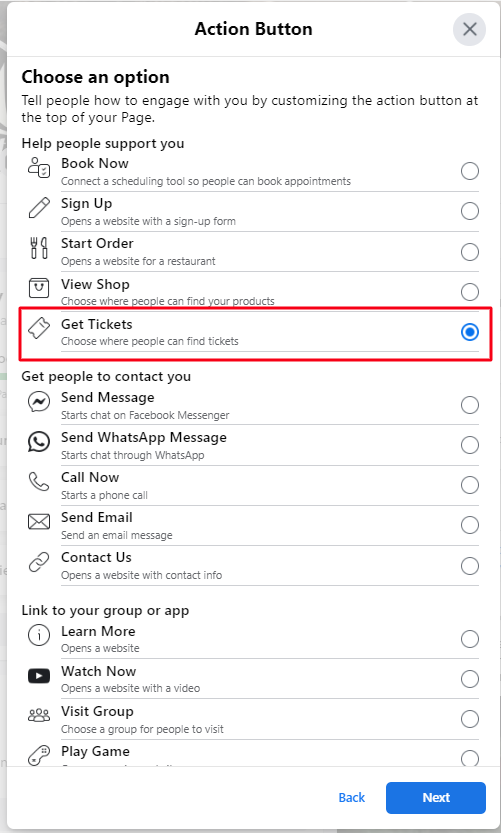 Select the option: Link on Website.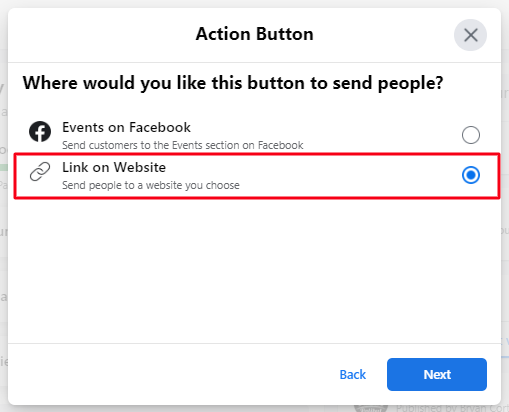 To obtain the URL or web address for your booking tool, u
sing the left navigation menu
go to Online Bookings > Website Integration > s
elect all services booking tool/the service that you want to get the link.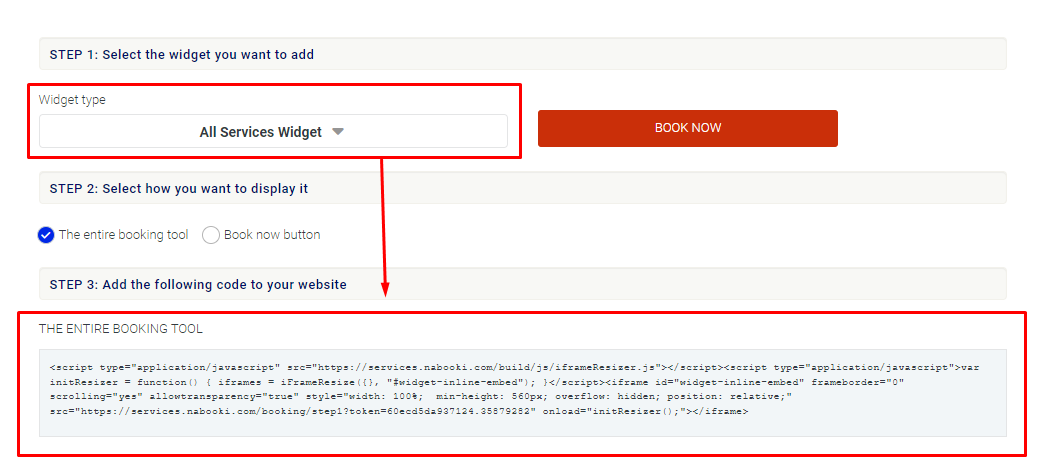 Copy the script and paste it on any text editor (e.g. notepad, notes) then copy the highlighted section (direct link) and add &booked_source=facebook at the end of the link know the booking came from Facebook.

Then paste the link into the Action Button you have selected and click Save.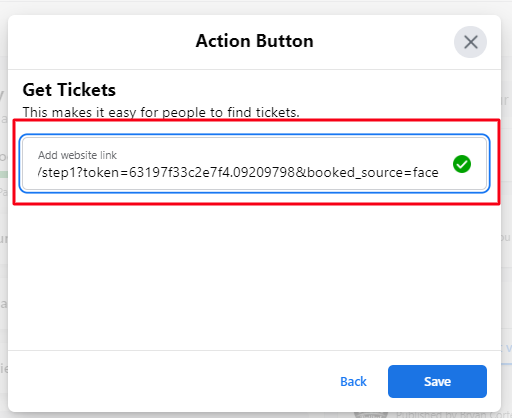 As a final step, please go back to your Facebook Business Page and click on the Call to Action button that you have added to ensure it is linking correctly to your booking tool.
Need assistance? Our dedicated support staff are here to help you.
To create a support ticket,
click here
.
Live chat: Start a live chat with our customer support team by clicking on the '?' button in the lower right corner.