In the staff section, you can define your staff member's specific hours if they are different from your regular operating hours. If they are not in a particular location on any day, you can define their hours as closed for the day.


To define their hours for multiple locations, click on the name of the location at the top to change between the different locations.


Using the left navigation menu, go to >
Setup
>
Staff
>
Add new staff member
or
Edit
existing staff member
Editing an existing staff member:



Select edit on an existing staff member and add in the additional location in the general tab. Under HOURS tab the new location will appear in the second tab.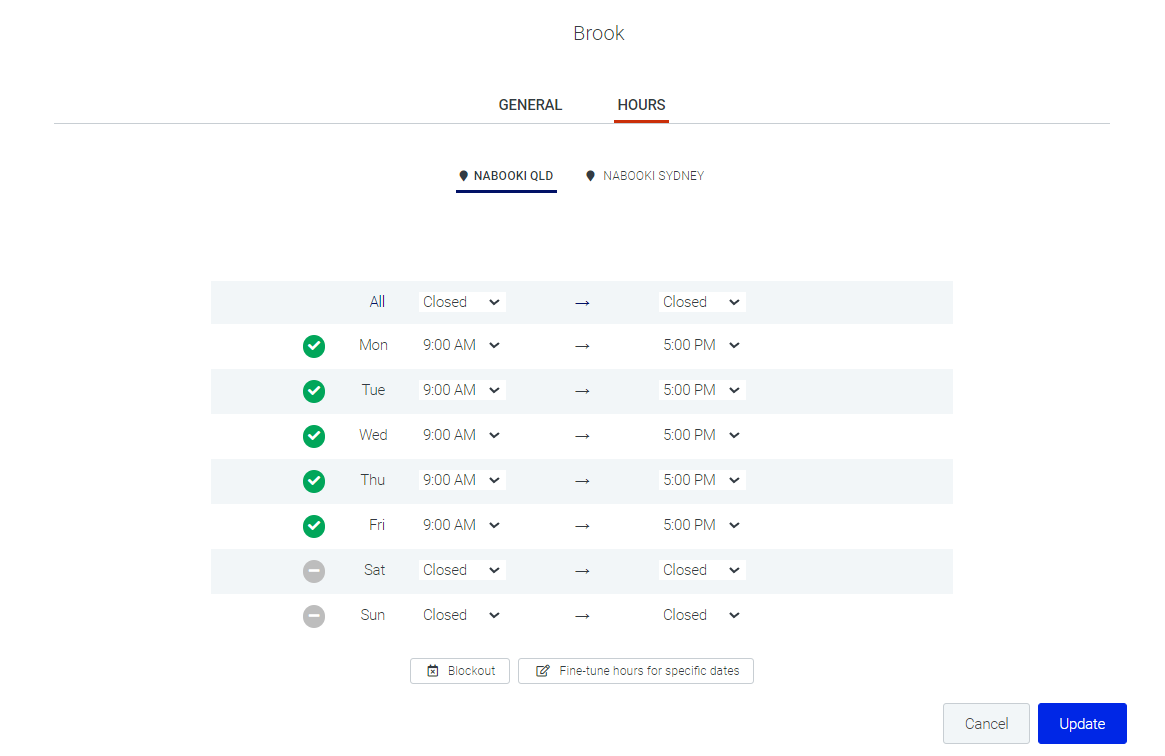 Adding a staff member:


Go through the normal process of adding a staff member including adding both locations. When you reach the hours page the additional tab will appear with the other location. These hours must not overlap.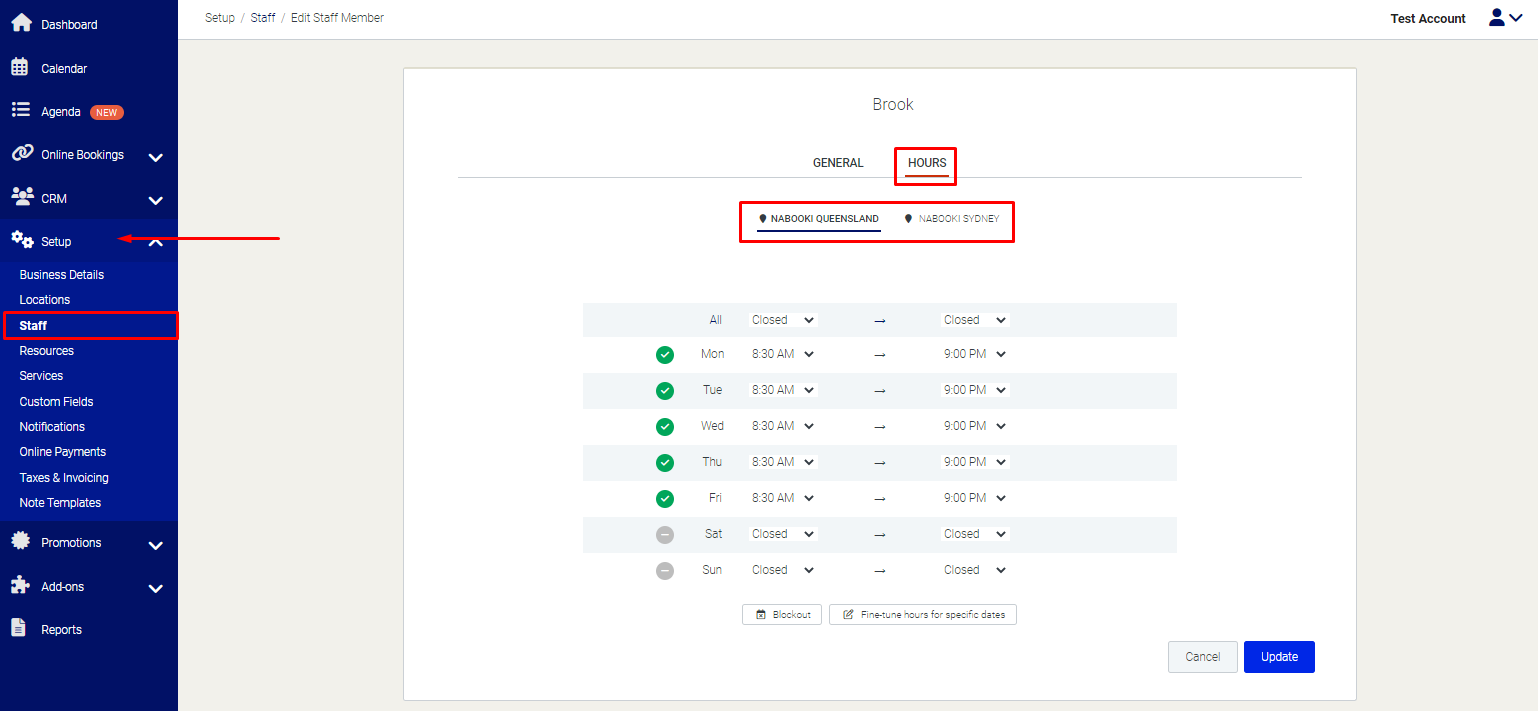 Suggested link:

Need assistance? Our dedicated support staff are here to help you.
To create a support ticket,
click here
.
Live chat: Start a live chat with our customer support team by clicking on the '?' button in the lower right corner.