Please note: Setup must already be complete and the service that's availability is being set up must already be created.
Set the times for your customers to book a service or allow your customers to select any available time of day.
If you define specific times, customers will only be able to select from those times when spaces are available. If you define any available time, customers will be able to select from any of the displayed time-slots, which are determined by the availability of the assigned staff and/or resources.

Using the left navigation menu, go to > Setup > Services > press the '...' button > Edit > Availability tab

If your service allows Single bookings, you can select at specific times only or any available time.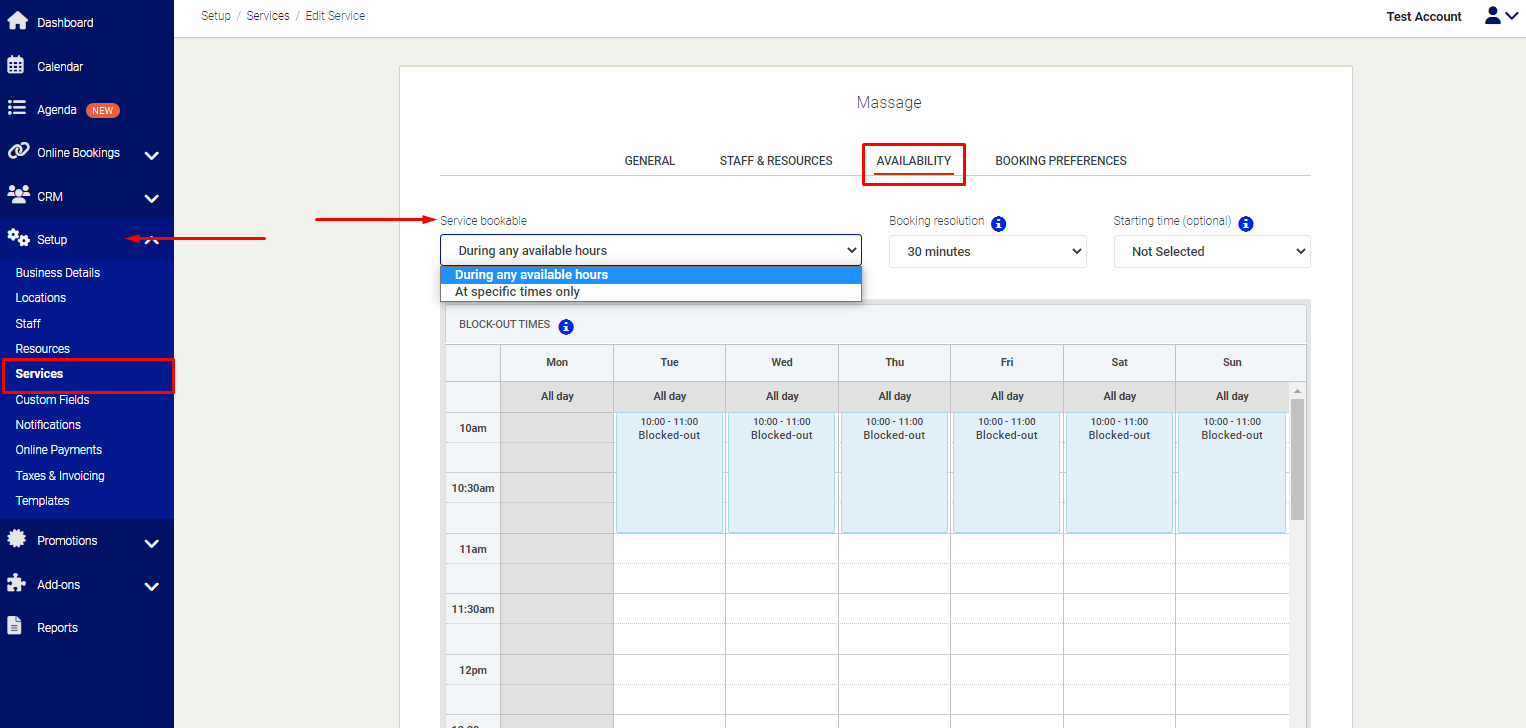 Booking Resolution - specify the bookable timeslot frequency, ranging from 15 minutes interval to 6 hours. If you only allow bookings on the hour as an example, set the resolution to 1 hour.


Starting time (optional) - this feature can be used in conjunction with booking resolution and should be set to the first bookable timeslot.


If your service allows
M
ultiple bookings
, only specific times can be scheduled (such as scheduling specific class times).
The schedule specific times, click on the starting time slot and then select the applicable staff/resource.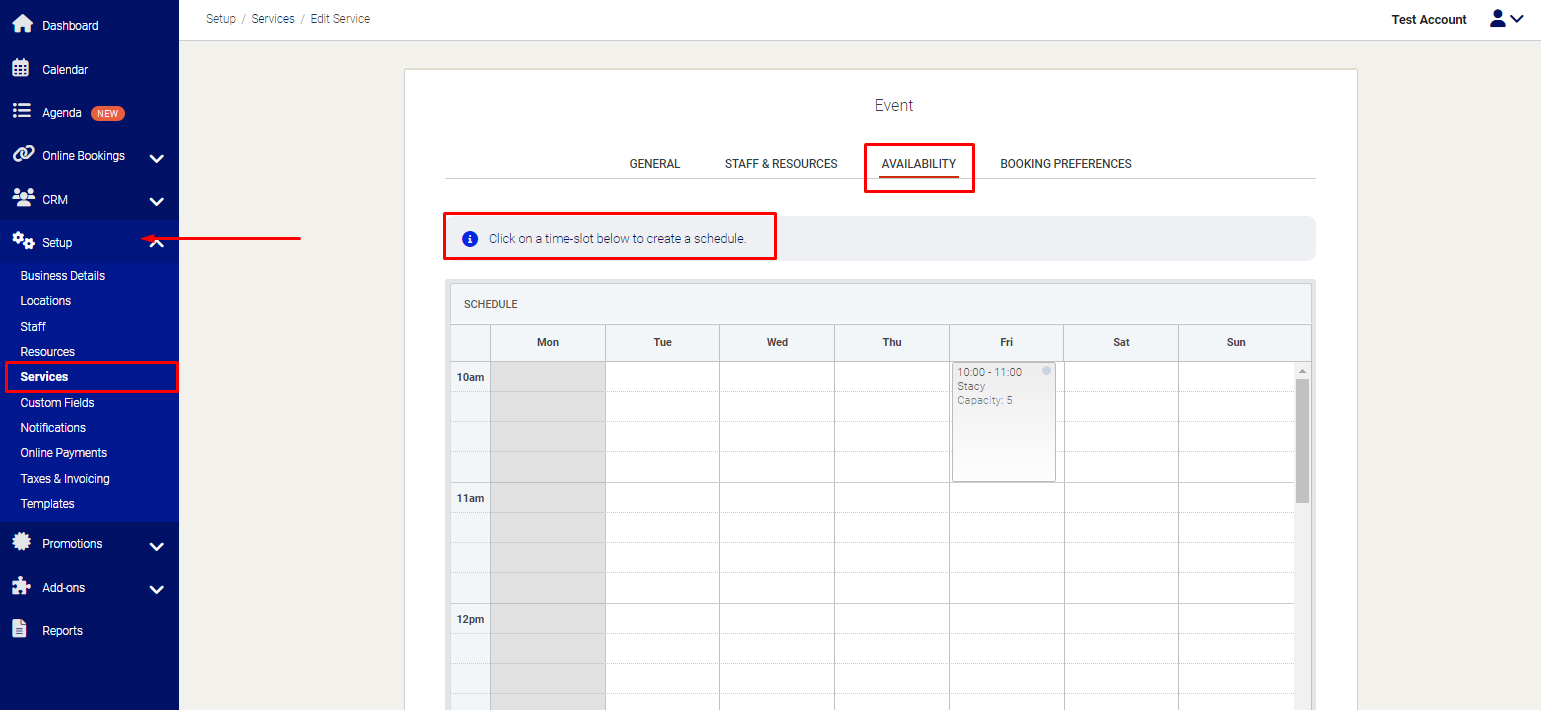 You can click on the timeslot for specific schedule you are available, assign staff and hit
Save.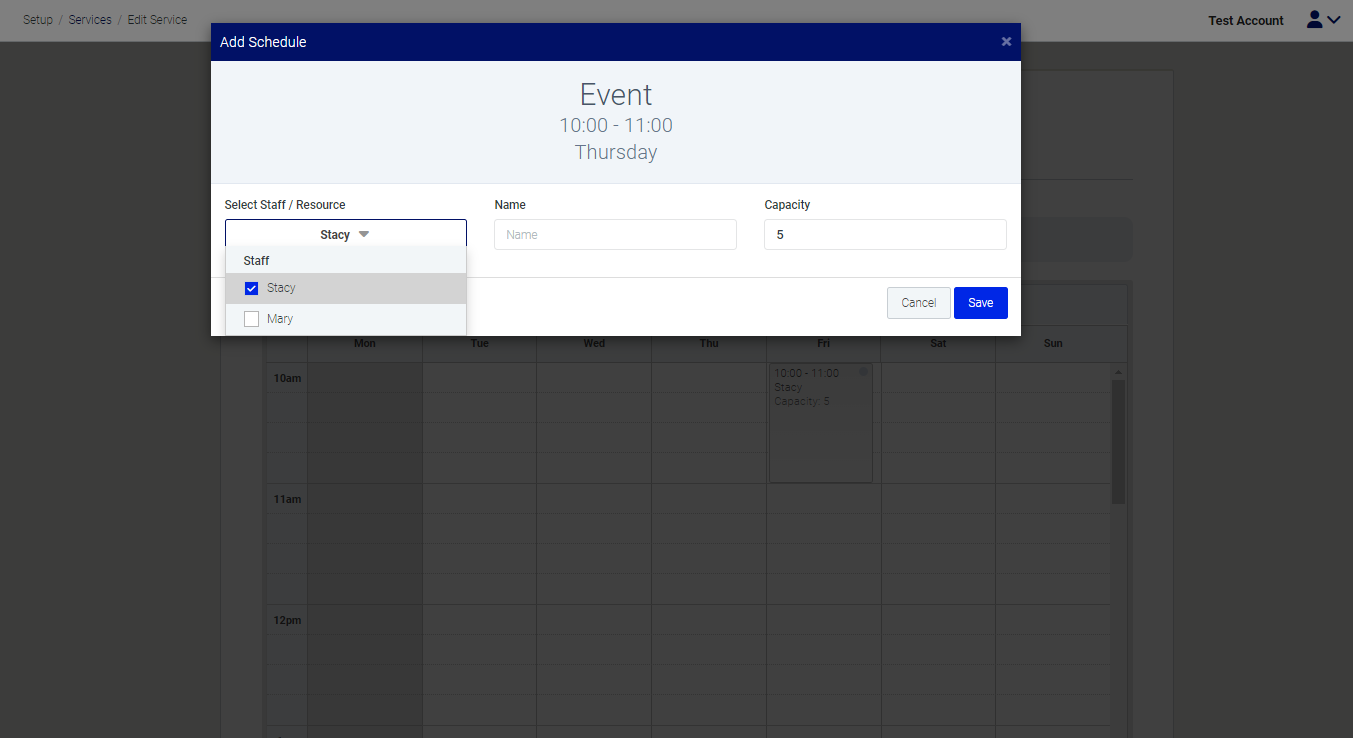 Please note: You have the ability to drag and drop a schedule if there are changes on timeslot.
This must be done for each service, option or sub-option that you have defined.

When you define session timings, the system will check for available staff and resources and will not allow you to schedule a session if the assigned staff or resource is unavailable. This is to ensure you avoid double scheduling staff or resources.




Need assistance? Our dedicated support staff are here to help you.

To create a support ticket, click here.
Live chat: Start a live chat with our customer support team by clicking on the '?' button in the lower right corner.