How to uninstall Zoom video conferencing
Using the left navigation menu, go to > Add-ons > toggle the switch 'OFF'


A success message will appear confirming your integration has been uninstalled.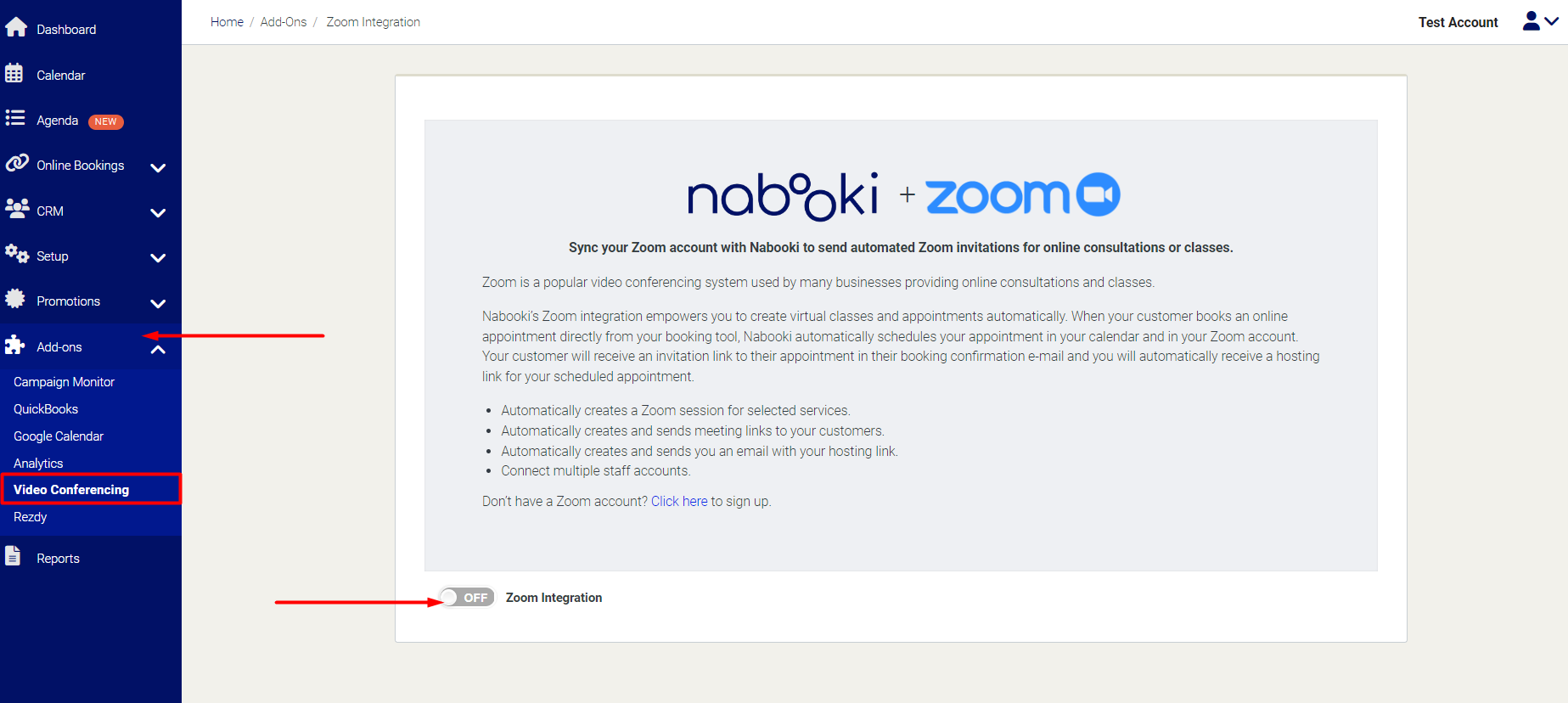 Related article:
Need assistance? Our dedicated support staff are here to help you.
To create a support ticket,
click here
.
Live chat: Start a live chat with our customer support team by clicking on the '?' button in the lower right corner.
Related Articles

How to integrate Zoom video conferencing

Nabooki's Zoom integration makes it easier than ever before to connect with your customers online. Allow your customers to book your online services and let the system automatically schedule the appointment in your calendar and send out invitations ...

How to include a Zoom link in the booking confirmation email

Please note: Account set-up must be complete, the service that is to have the zoom link in the confirmation email must be set up and zoom must already be integrated. Including the zoom link in the booking confirmation email allow the user to join the ...

What are online, physical, and mobile locations?

Online, physical and mobile location types vary how the service details are displayed within the customer confirmation email and within the diary. If you provide a service which requires you to travel to different locations, you can click the Mobile ...

How to prevent bookings for days that you are closed

You can use this feature to block out date when your business is closed for holidays or when you need to close during your regular hours. You can also block out bookings for a specific staff member if they are on vacation or unable to work. To use ...