View invoice
To view an invoice, click View invoice button on the booking ticket by selecting the booking event in your Calendar.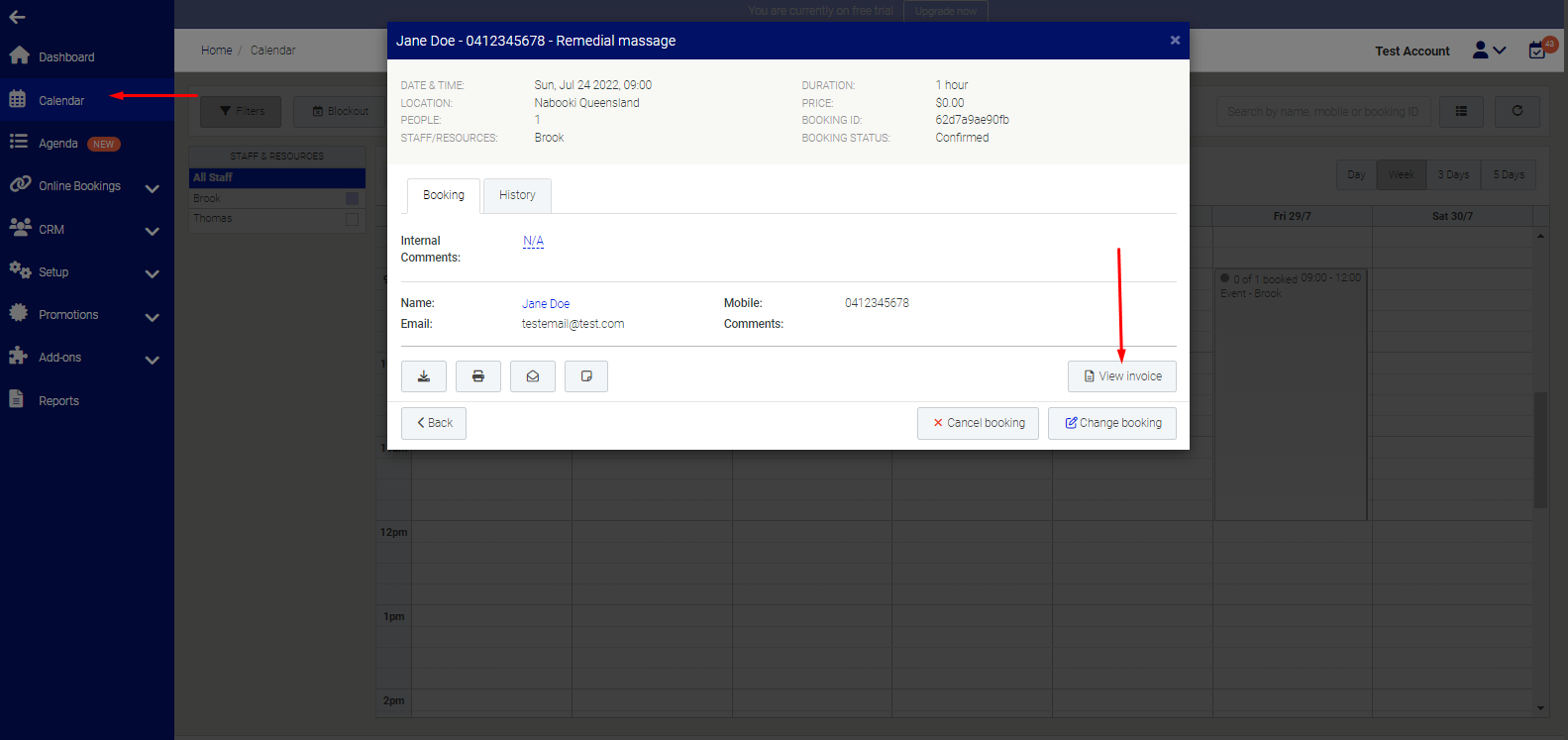 You will see the View invoice button on a booking ticket page once an invoice is raised manually or if it was a prepaid booking (for prepaid bookings, invoices are raised automatically.

Invoice will be opened within the booking ticket.
Download invoice PDF
You can download a PDF of the invoice by clicking the Download Invoice button on view invoice screen as shown in above section and you will be asked to save it on your device.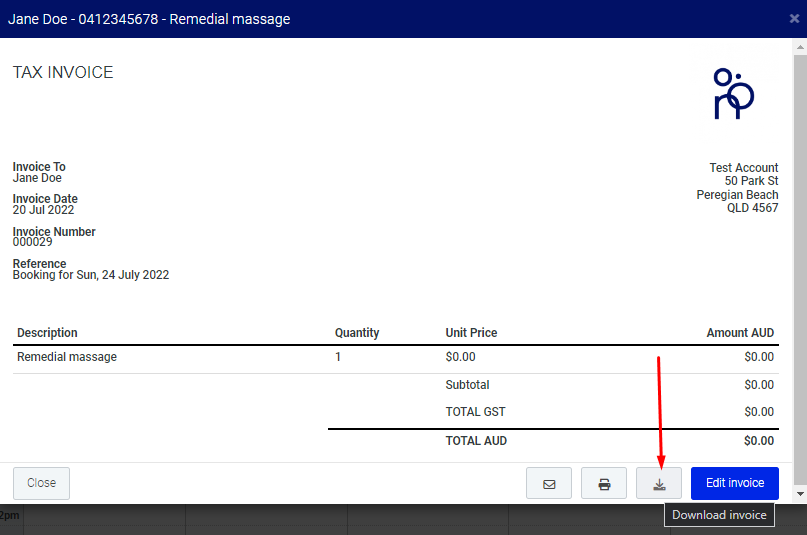 The image below is an example invoice PDF will look like.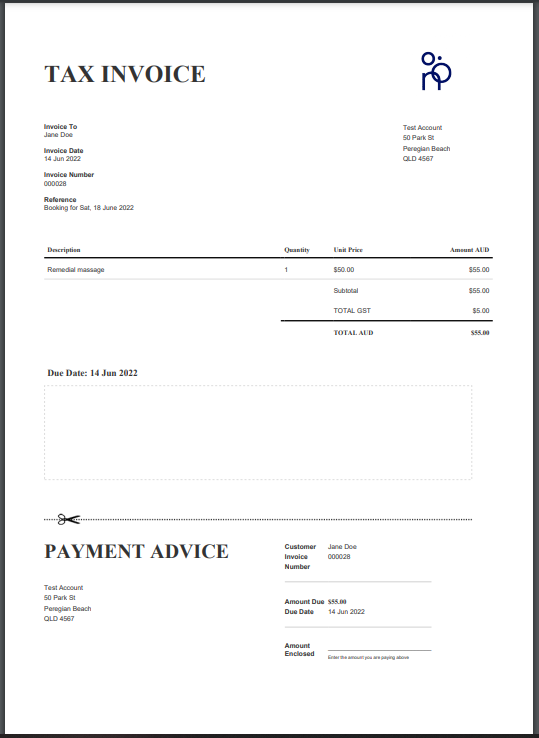 Edit invoice
To edit an existing invoice, click on Edit invoice button. The edit invoice screen will be opened where you can change the details.
Click Save to update the changes.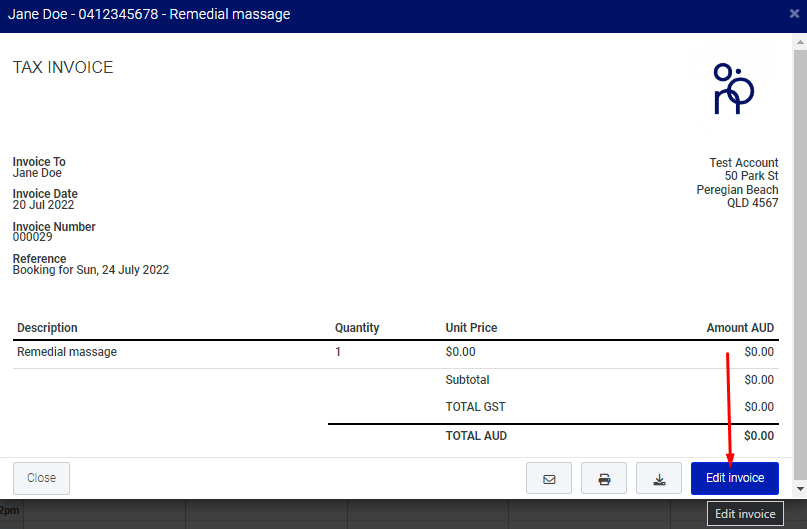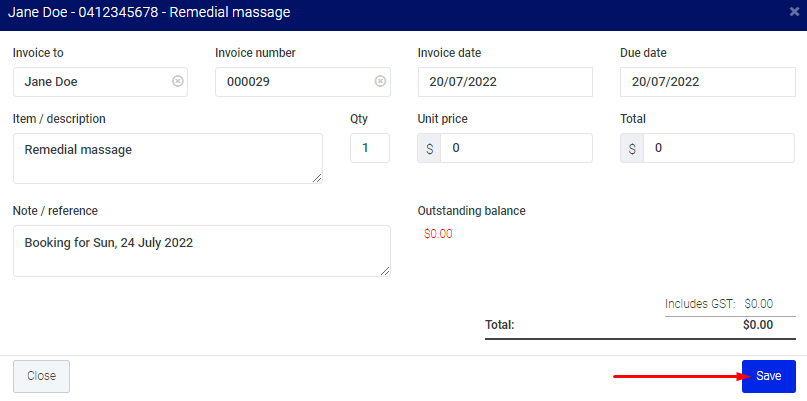 Please note: Total or Unit price can't be lower than what is already prepaid.
Email invoice
You can email an invoice to your customer as a PDF attachment.
Click on Email Invoice button on View invoice screen, email invoice screen will be opened.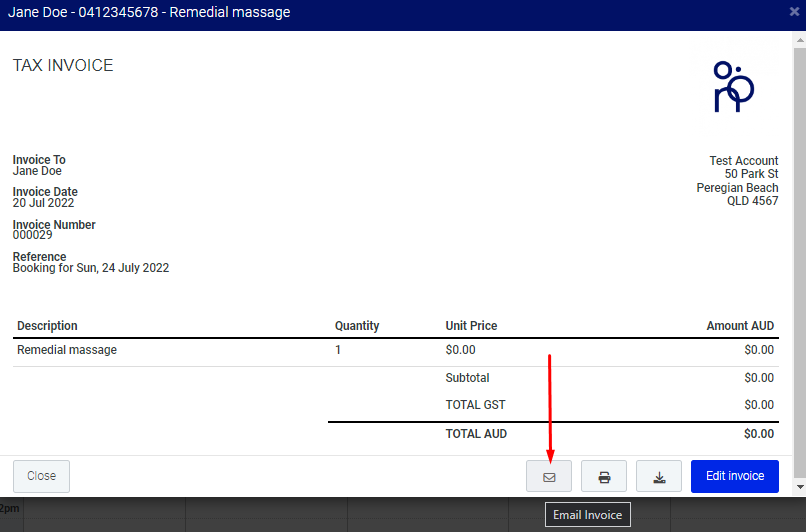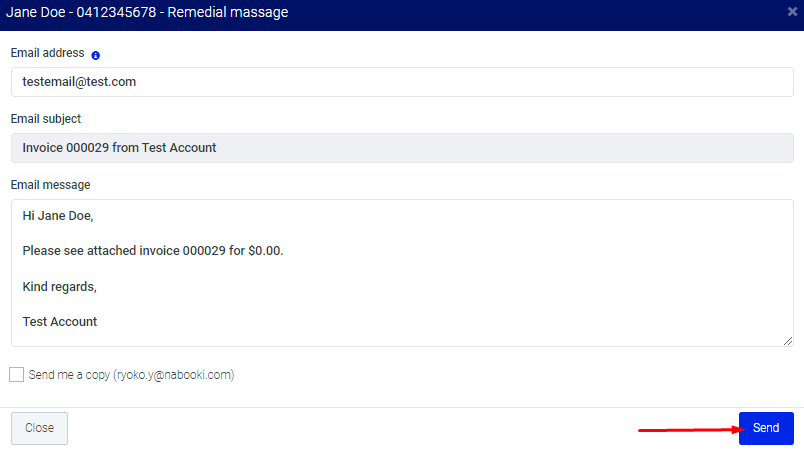 All details are pre populated for you, just click on SEND and invoice will be sent to your customer as a PDF attachment.

You will also be provided with the ability to send a custom message with the email or add multiple email addresses, to do so simply separate each email address with a comma.

You can send a copy to yourself by clicking the checkbox 'Send me a copy'.

Print invoice
Click on Print Invoice button on view invoice screen and the standard print options will be displayed.



Need assistance? Our dedicated support staff are here to help you.

To create a support ticket, click here.
Live chat: Start a live chat with our customer support team by clicking on the '?' button in the lower right corner.