What notifications will customers receive?
Customers will get a booking confirmation email and/or SMS immediately after completing a booking depending on the merchant's settings.

The email will appear as below: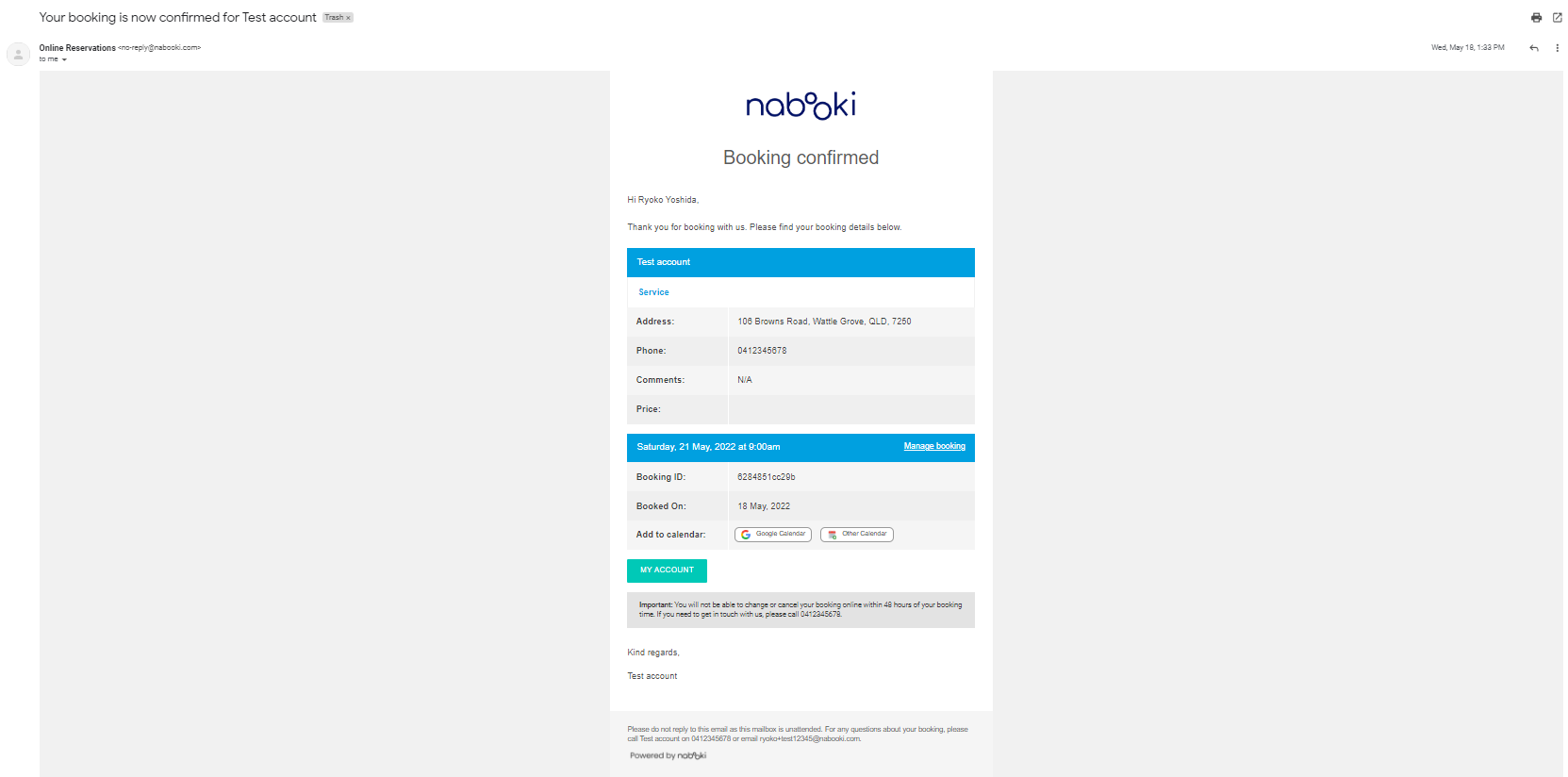 Additionally, customers will receive a reminder email and/or SMS 48 hours prior to the scheduled session.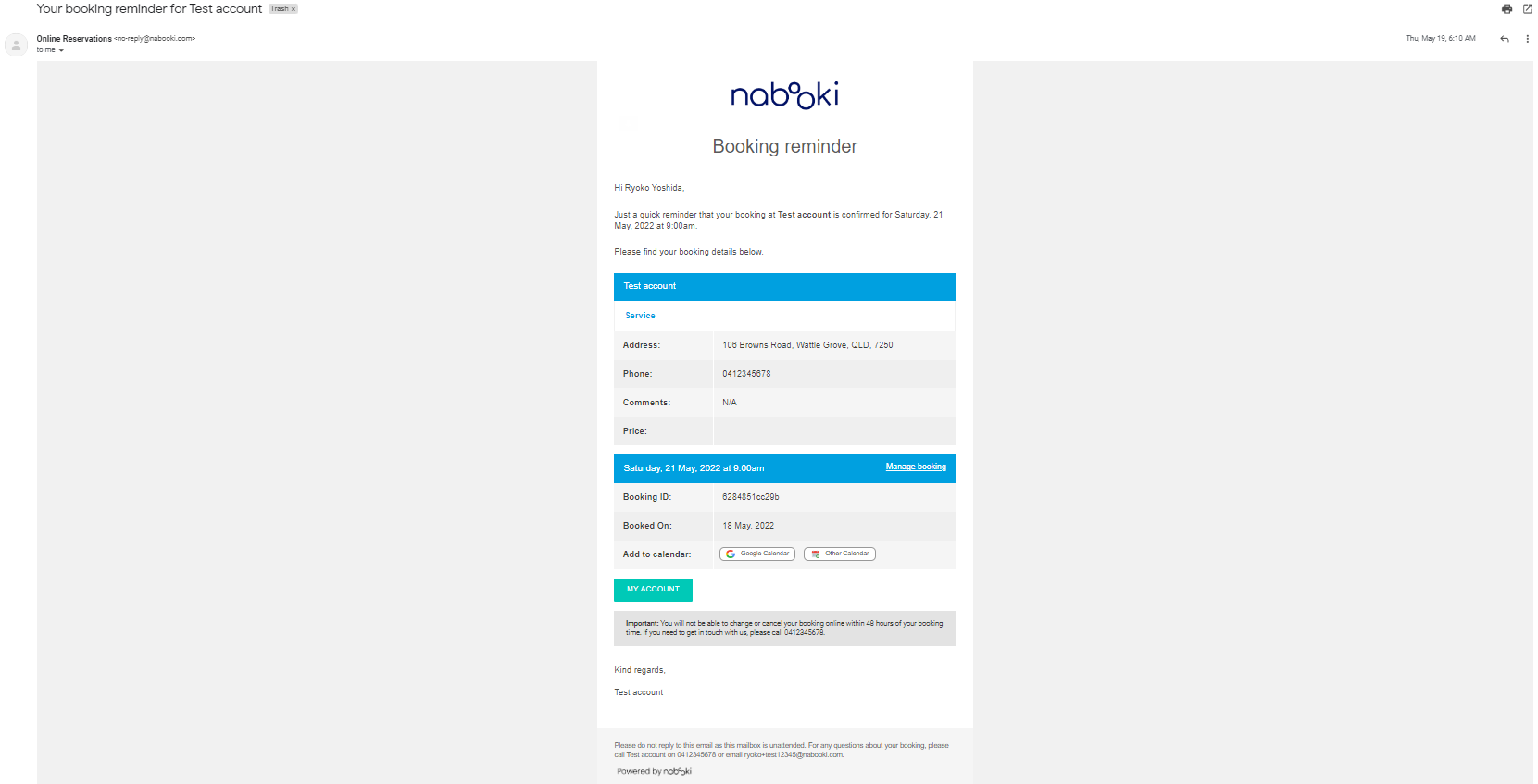 Related article:

Need assistance? Our dedicated support staff are here to help you.
To create a support ticket,
click here
.
Live chat: Start a live chat with our customer support team by clicking on the '?' button in the lower right corner.

SMS confirmations require pre-purchase of SMS credits.

Related Articles

Notifications for new bookings

Notifications of new bookings created can be modified to cater to your business needs. You can define both the business and staff email notifications and add a secondary email address. Additionally, other options are available. Using the left ...

Can customers change or cancel bookings?

Based on the cancellation policy you set, customers can cancel or change their bookings. Your customers will receive an email when a booking is made containing a link to amend their booking. Customers can click on Manage booking, a different window ...

Checking-in customers

Checking-in customers is useful for keeping track of clients who have attended a scheduled event or session. Please note that setup must be complete to be able to continue with this article. How to configure Check-in You will need to configure the ...

How to communicate with all customers in a session via email

Communicating with your customers is a crucial aspect of any business. You can use the Email all customers feature within a booking schedule to send a mass email to all customers booked for the session. This will open your default email client (e.g. ...

How to allow customers select the staff member providing the service

Please note: Set up must be complete and the service must already be set up. The staff that is wanted to be given to the user to choose must already be created within staff. Allowing your customers to select a particular staff member is a great way ...