It is recommended that you deactivate the service instead of deleting it as this will allow you to reinstate it in the future if needed. This option will not allow you to book manually on the back-end Calendar.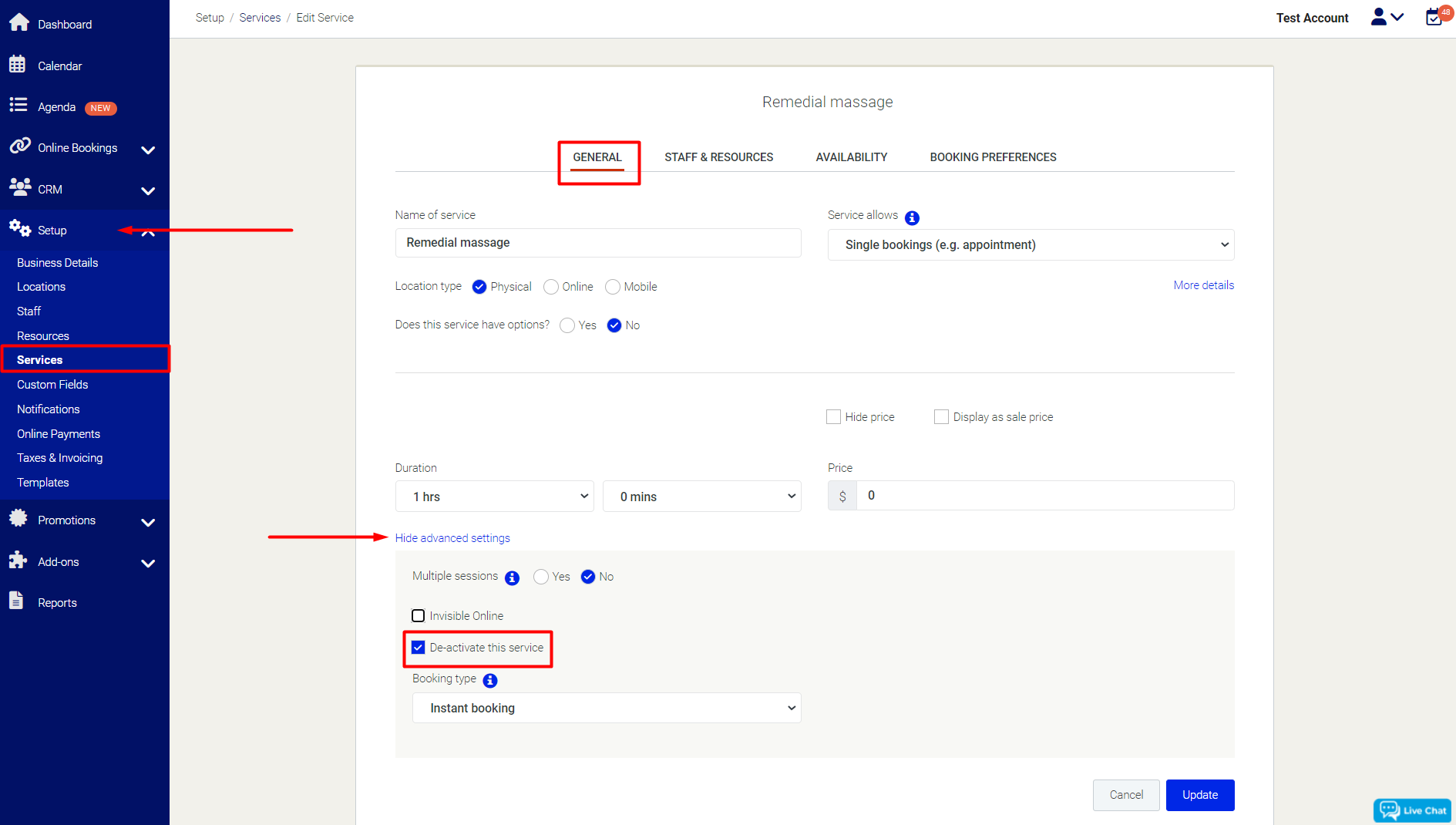 If you wish to stop offering a service, you can also change the offer end date to the date you wish to stop the service from.

You can do this by going into the Edit section of service > General tab. (Please see article below)

Need assistance? Our dedicated support staff are here to help you.
To create a support ticket,
click here
.
Live chat: Start a live chat with our customer support team by clicking on the '?' button in the lower right corner.