You will have the ability to add promotional booking or deal based on an existing service or a new one.

Using the left navigation menu, go to >
Promotions > Internal > Add new promotion.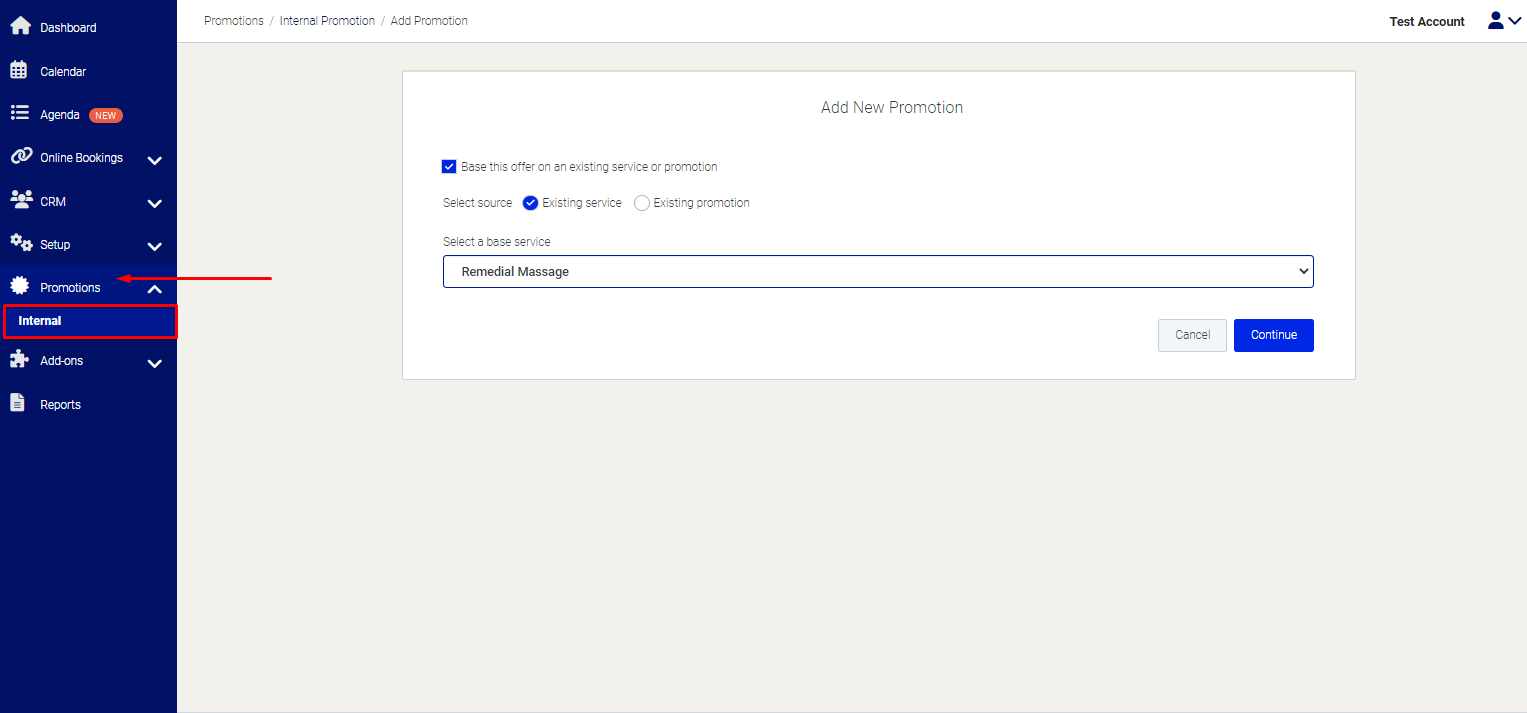 Edit section of the internal
promotion created will display. If a based-off promotion was created, the word
clone
will display on the Deal Name by default which can be change. This promotion will also be hidden on the booking widget.

Please note this promotion is not visible on internal booking tool by default.
Adding a Promotional Booking

Once a promotion has been created, you can now add a Promotional Booking via Calendar > click on the timeslot. This will not be visible in public.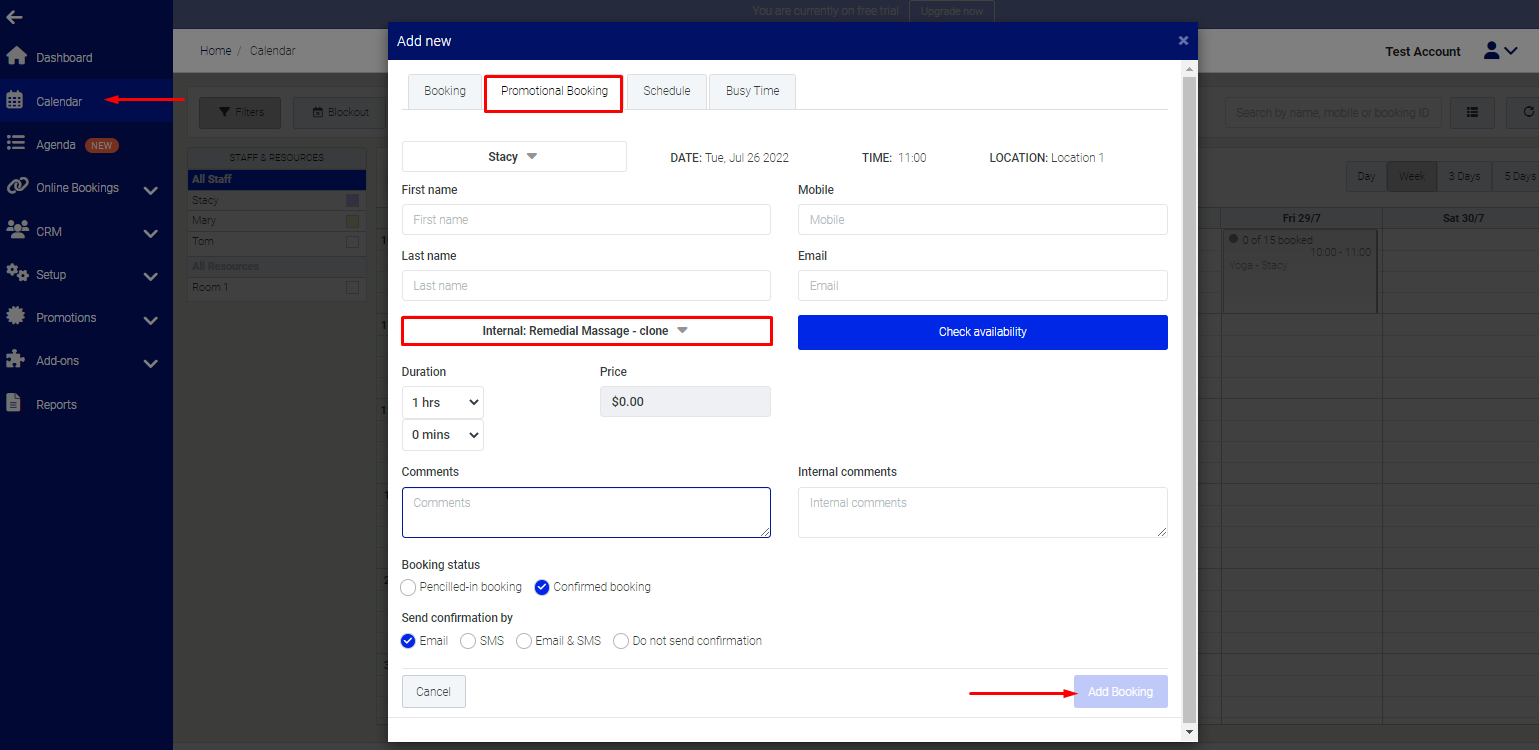 Once all required fields are supplied, click on Add Booking.

The below images are screenshots on how it will display on your Calendar and booking ticket (Internal Booking tab).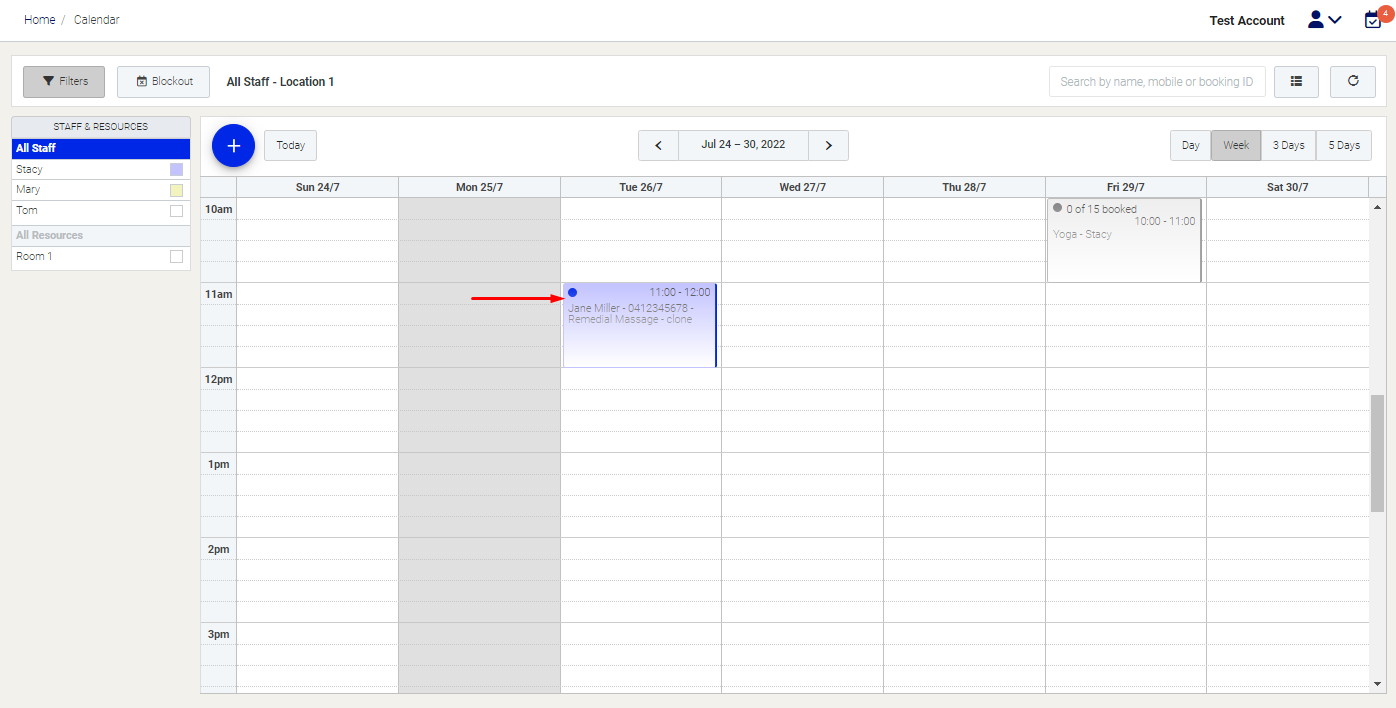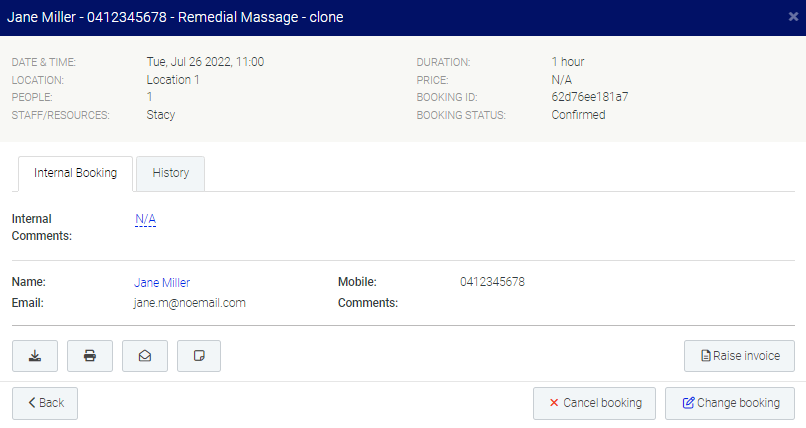 Need assistance? Our dedicated support staff are here to help you.
To create a support ticket,
click here
.
Live chat: Start a live chat with our customer support team by clicking on the '?' button in the lower right corner.