For diary bookings or if the customer made a partial payment at the time of booking, the merchant will be able to request an online payment.

Using the left navigation menu, go to Calendar > search booking by name, mobile or booking ID. On the booking ticket, click View invoice.




There are two ways to request an online payment:
1. Request online payment - send the customer an email asking them to pay online. On the default email is a link to a payment page. As an alternative, you can copy the payment link and email it separately to the customer.
2. Process payment - get in contact with your customer and process the payment on their behalf.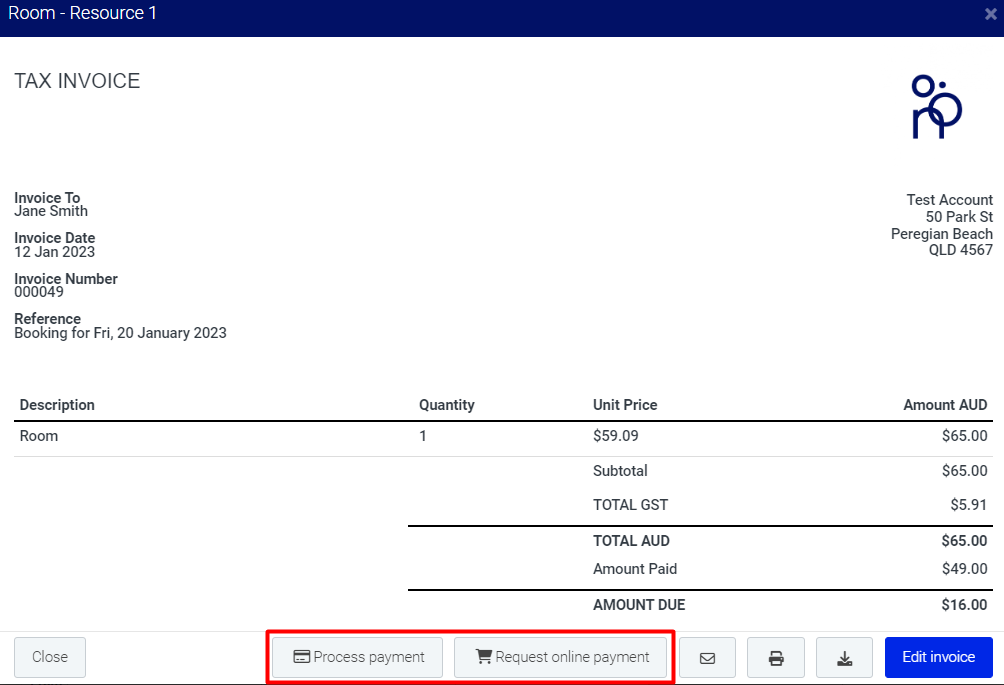 Please note: A payment gateway must be enabled on your account before you may process or request an online payment.
Need assistance? Our dedicated support staff are here to help you.
To create a support ticket,
click here
.
Live chat: Start a live chat with our customer support team by clicking on the '?' button in the lower right corner.