For a scheduled class, using the left navigation menu, go to the service in your Calendar and click the red rubbish bin icon.
This will delete the session and notify all participants of the cancellation.
You can also close the event to prevent further bookings for the session, however, bookings already made will be retained. You must reach out to customers personally to inform them of the cancelled session.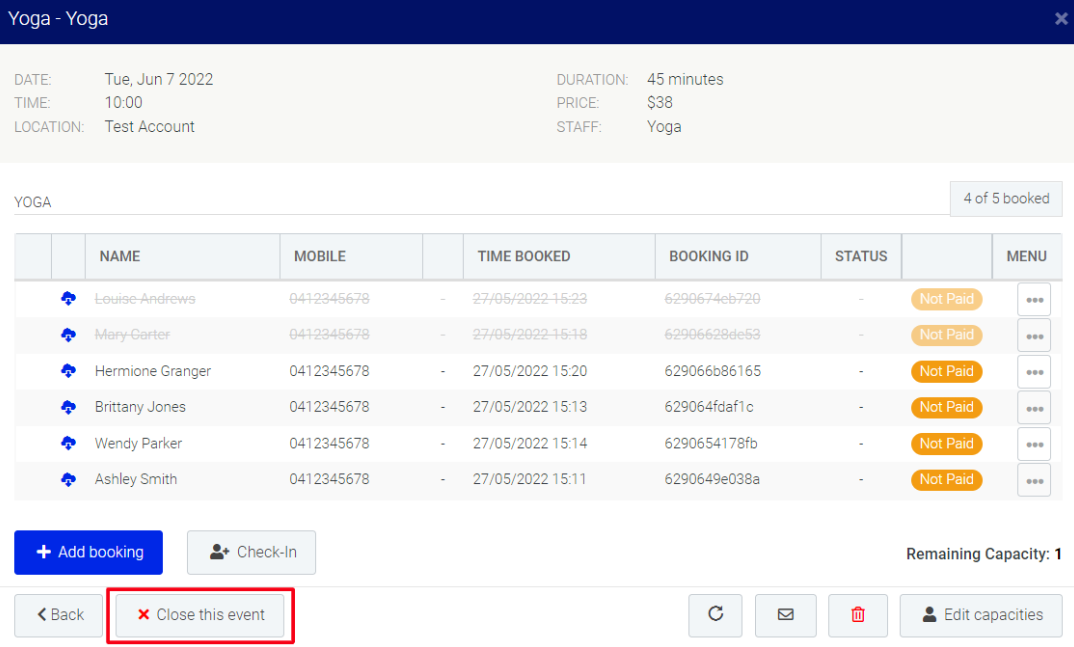 Alternatively, using the left navigation menu, go to Setup > Staff > Staff Member > Hours.
In the Staff hours tab, use the block-out calendar to block dates that the staff is unavailable.

If there are active bookings in a scheduled session for the blocked out day, make sure to reach out to customers to inform them of the canceled session.

Need assistance? Our dedicated support staff are here to help you.
To create a support ticket,
click here
.
Live chat: Start a live chat with our customer support team by clicking on the '?' button in the lower right corner.