How to connect your account with Campaign Monitor

Please note: Account set up must be complete.
Campaign Monitor provides businesses with professional email marketing campaigns to help grow their businesses. Nabooki has integration with Campaign Monitor allowing customer details to be exported directly to Campaign Monitor.
Using the left navigation menu, go to >
Add-ons > Campaign Monitor > turn the toggle switch 'ON' to integrate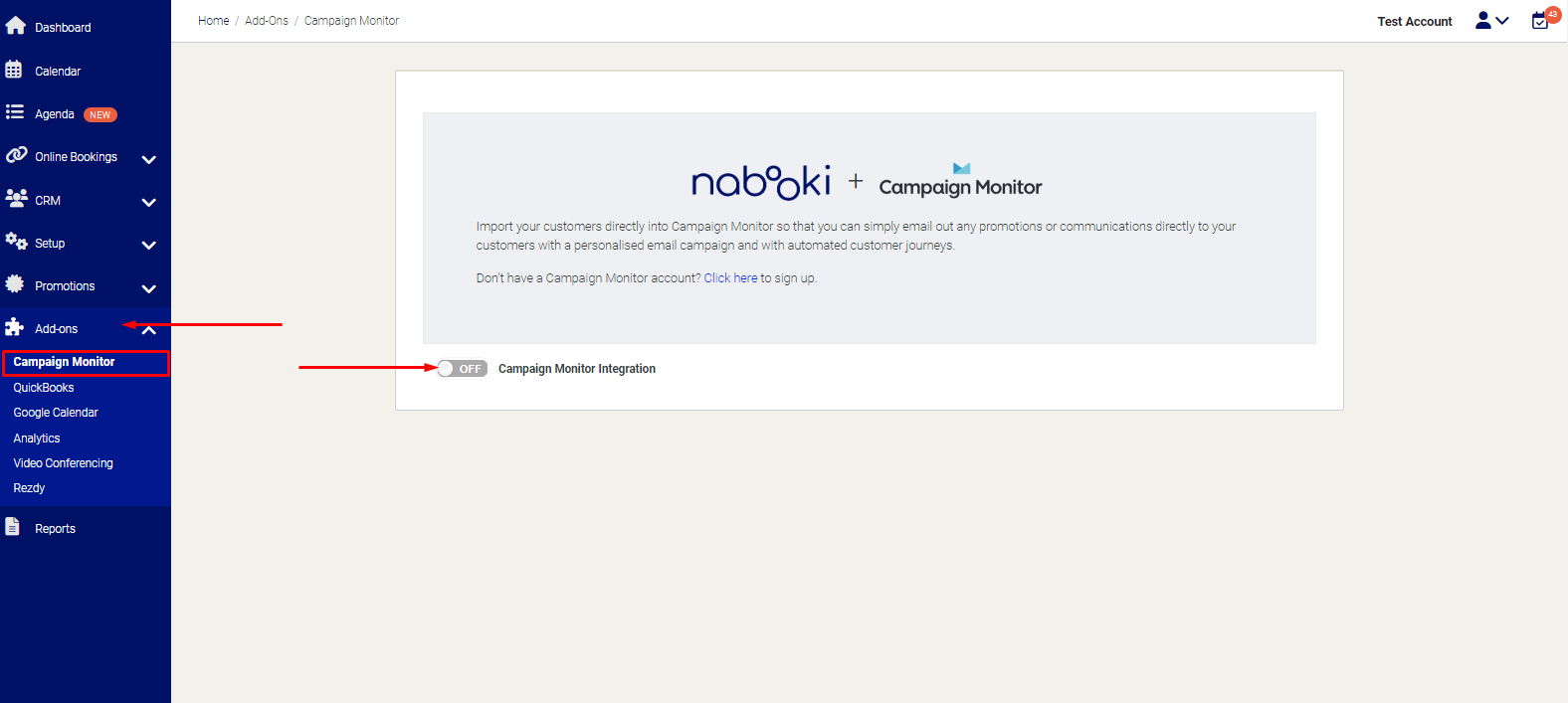 You will be asked to log in with Campaign Monitor credentials.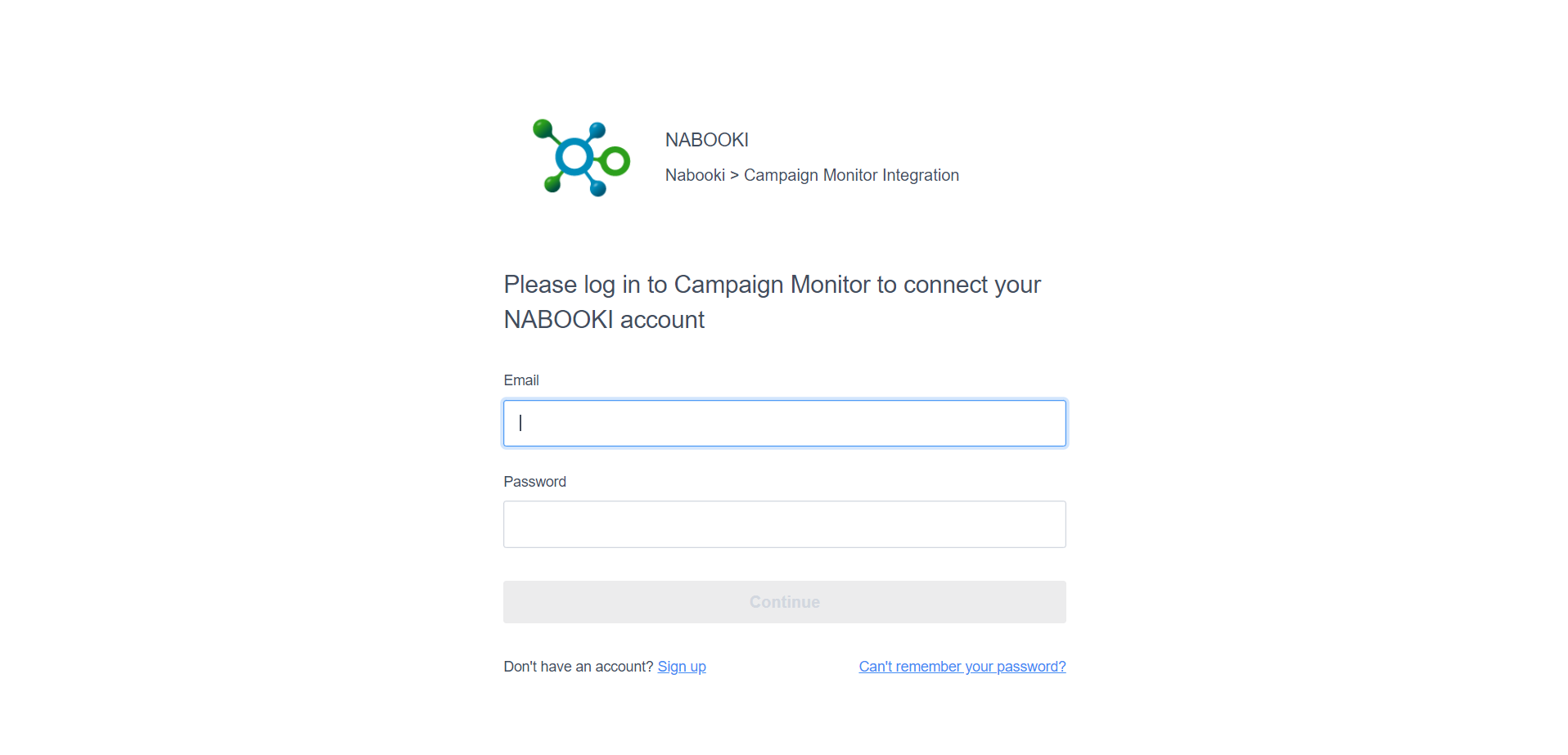 Once the connection is established, it will take you back to
Add-ons > Campaign Monitor
where you can see integration is enabled.
Contact Support
Need assistance? Our dedicated support staff are here to help you.
To create a support ticket,
click here
.
Live chat: Start a live chat with our customer support team by clicking on the '?' button in the lower right corner.
Related Articles

How to connect your nabooki account with QuickBooks

Please note: Account set up must be complete To connect your nabooki account to QuickBooks, you need to have an account with QuickBooks Online. Don't have a QuickBooks account? Sign up! 1. Integrate nabooki with QuickBooks Online In nabooki, using ...

Integrating your Nabooki Account with Rezdy

Rezdy integration with Nabooki enables an automatic sync of Rezdy availability into Nabooki and Nabooki bookings into Rezdy. As soon as your booking is added, changed or cancelled in Nabooki, the system will automatically attempt to create or cancel ...

How to access your nabooki account

To access your account and bookings, please visit nabooki.com and click on the Login button located on the top right corner. Restaurants have their own access page which is separate to all of our other merchants and our affiliated partner login links ...

How to add your payment gateway to your nabooki account (Paypal)

Please note: Account set up must be complete. You are able to take full or partial payments (deposits) from customers when they are making a booking. How do payment gateways work? A payment gateway is a server that is dedicated to linking websites ...

How to integrate Zoom video conferencing

Nabooki's Zoom integration makes it easier than ever before to connect with your customers online. Allow your customers to book your online services and let the system automatically schedule the appointment in your calendar and send out invitations ...