How to set minimum and maximum numbers for group bookings

Please note: Setup must be complete and the service must be already setup.
A service, service option or sub-option for multiple booking services can have a minimum and a maximum number of people assigned to it.
This is a great way to offer group discounts or ensure a minimum number of people can be booked at any one time.
Using the left navigation menu, go to >
Setup
>
Services
> press the '
...
' button >
Edit > General
tab


Please note, the
maximum capacity
is the number of people that the service can accommodate in a defined time-slot. Nabooki will allow for as many bookings as needed, up until the
capacity
is reached and will not allow for any additional customers, unless manually overwritten in the calendar.
Max. quantity per booking
is the maximum number of people required to be booked in one booking transaction.
Min. quantity per booking
i
s the least number of people required to be booked in one booking transaction.
Max. capacity is the number of people that can be accommodate in a time-slot.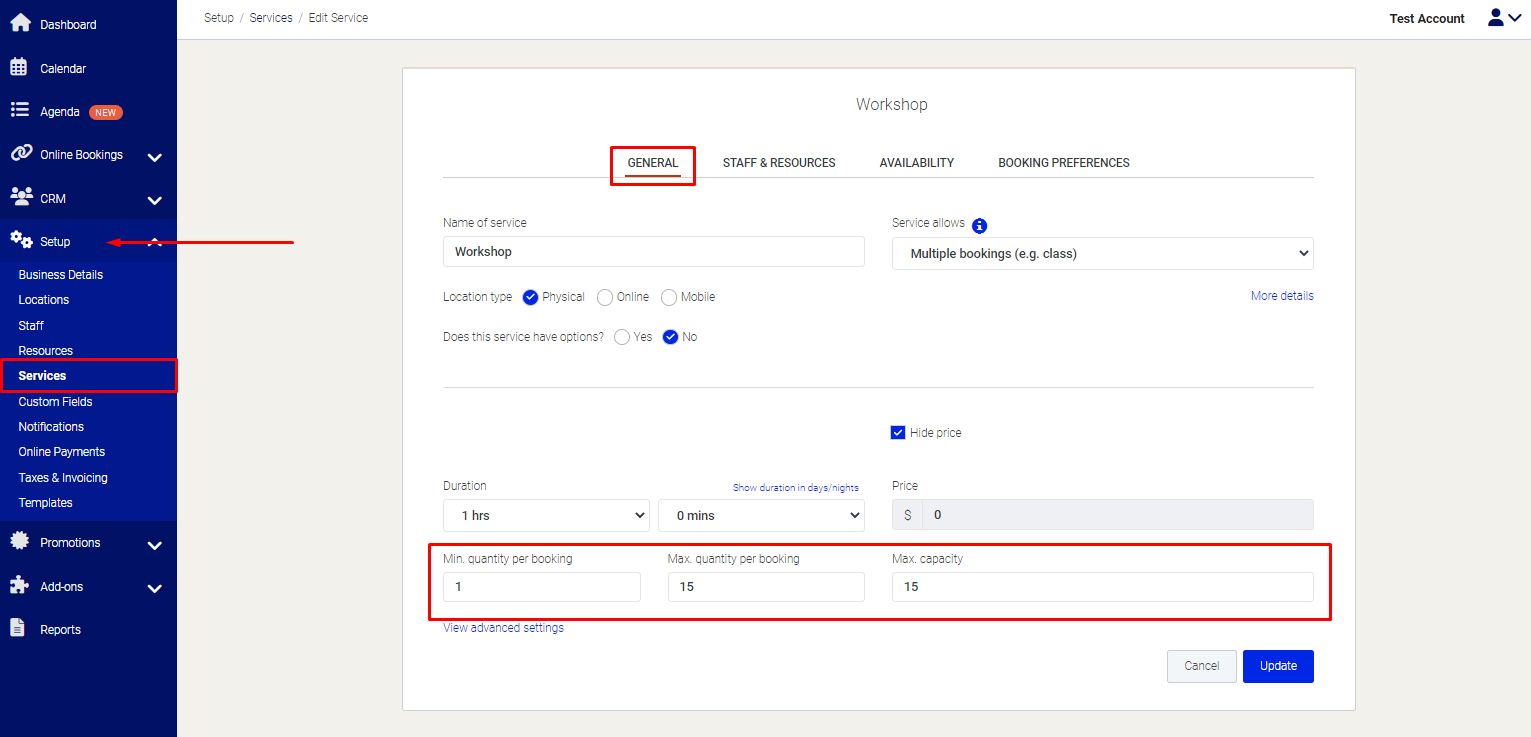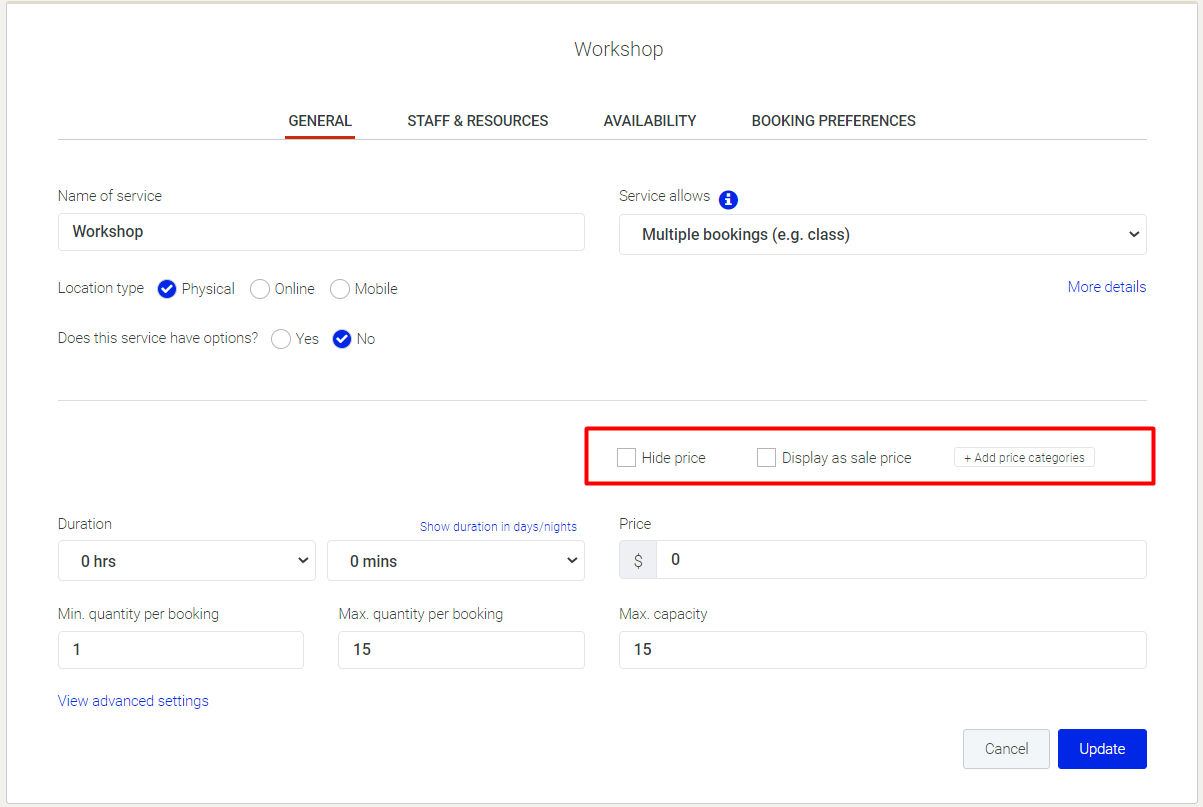 Please note that the price set should be a per person.

Need assistance? Our dedicated support staff are here to help you.
To create a support ticket,
click here
.
Live chat: Start a live chat with our customer support team by clicking on the '?' button in the lower right corner.
Related Articles

Single & multiple bookings, what's the difference?

Single bookings If you offer individual appointments such as hair styling or private group golf lessons, in the Service allows field select Single bookings Please keep in mind that you may accept more than 1 person per booking, but once a booking is ...

How to set up resources

Resources are the critical elements required to provide a service. These are typically shared between different staff members or sessions and thus need to be considered for capacity planning. Steps on how to add resource/s: ) Log in to you nabooki ...

How to set up staff

Setting up staff is a crucial aspect of operating the booking system. Adding staff will enable these members to receive online bookings and you will be able to manage staff capacity efficiently by having visibility to their bookings. Adding an email ...

How to set up Google Calendar

Nabooki allows for two-way sync with Google Calendar so you can continue to manage your business while away from the office. Once activated, all bookings in your Nabooki Calendar will be displayed in your Google Calendar and updated in real-time. Any ...

Can customers change or cancel bookings?

Based on the cancellation policy you set, customers can cancel or change their bookings. Your customers will receive an email when a booking is made containing a link to amend their booking. Customers can click on Manage booking, a different window ...